10 Best New Restaurants In Brooklyn To Visit In 2023
Are you a resident of Brooklyn? Have you gotten bored by visiting the same list of restaurants and are looking for new ones? Well then, you do not have to worry as we bring a list of the best new restaurants you can visit in 2023.
But before we start, let's look at what everyone should look for in a restaurant. These are the things that add to the experience of a customer and can help in improving the overall aesthetic of a restaurant. Especially when it is just getting started, let's look at what we are talking about.
Things That Improve The Quality Of A Restaurant
Different people have different expectations, but there are some general things that every good restaurant has. These can range from the most basic stuff, such as food quality and hygiene, to the ambiance and staff behavior.
In order to give you a general idea of the many factors that make a restaurant a good restaurant. Here are some of those things that you can look out for in a restaurant that adds to its quality.
Food Quality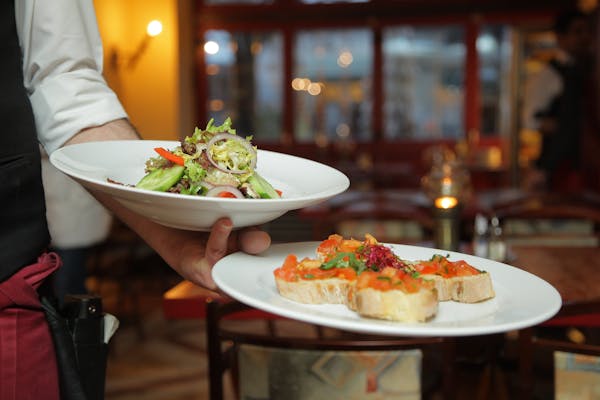 It is the most basic thing every good restaurant should have. It is undoubtedly the most crucial factor that anyone goes to a restaurant for. If you are not going to eat in a restaurant, there should not be a reason to go there at all. Even an average restaurant can look good if the quality of food there is good enough to make people come back.
There are other things that can affect the taste of the food you eat. That doesn't mean that the food should have an inherent bad taste. If a restaurant does not offer good food, I suggest you look for a new one. The good thing is we will be sharing a list containing some of the best restaurants in Brooklyn serving the food that your taste buds will love to try.
Ambiance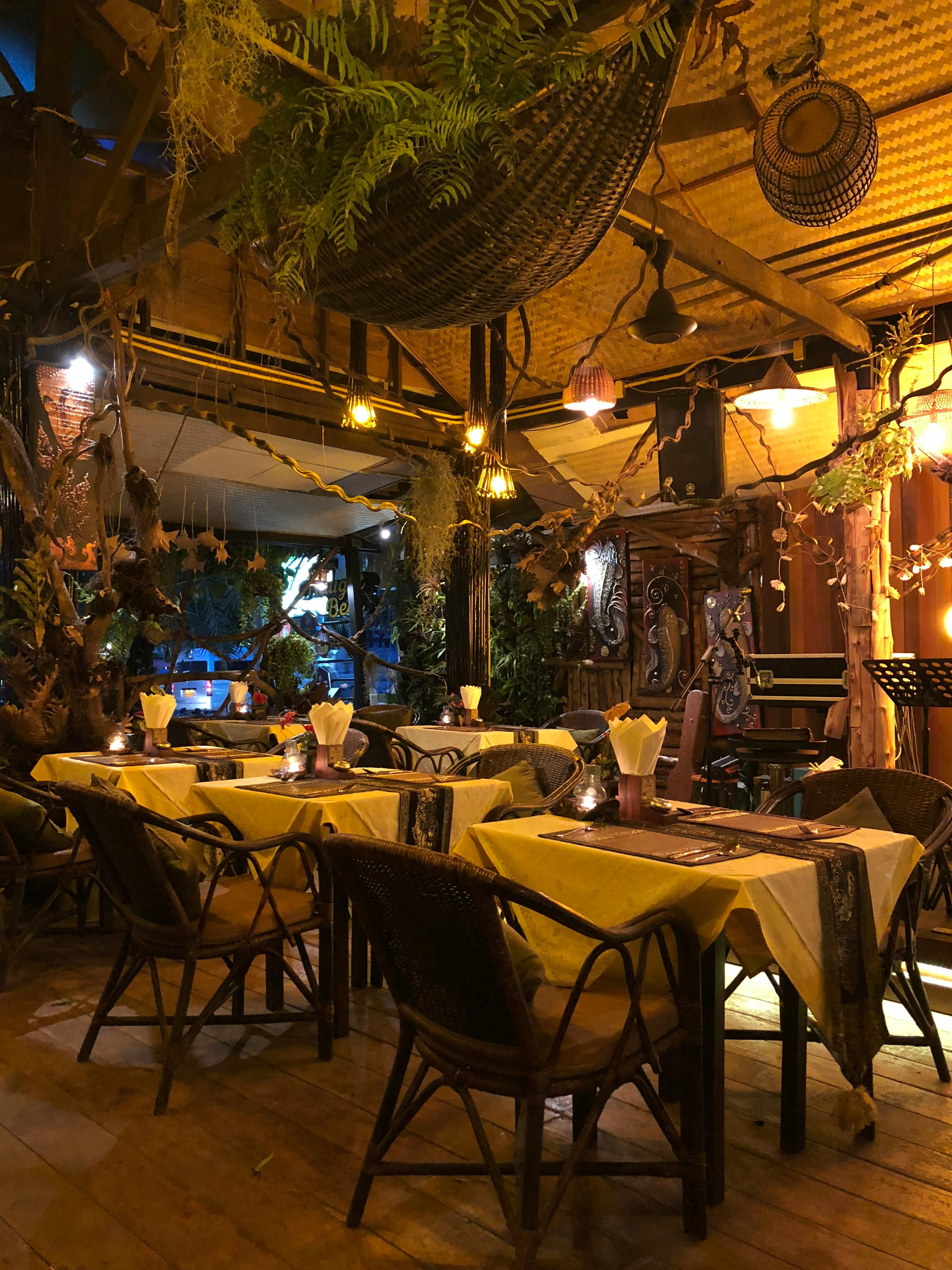 Every Restaurant has a specific environment that can add to the quality of the food. This environment or ambiance is usually different in every restaurant. Restaurants with a better atmosphere are more likely to get their customers to stay for extended periods. In contrast, there can be restaurants that may not provide you with an environment you like. But it doesn't necessarily mean that it has a poor ambiance. Sometimes, it's just not to the taste of the customer.
If the ambiance of a particular restaurant does not suit your taste, look for the one whose do. You can also try the restaurants we will mention here and find the one that most suits your taste.
Staff Behavior / Service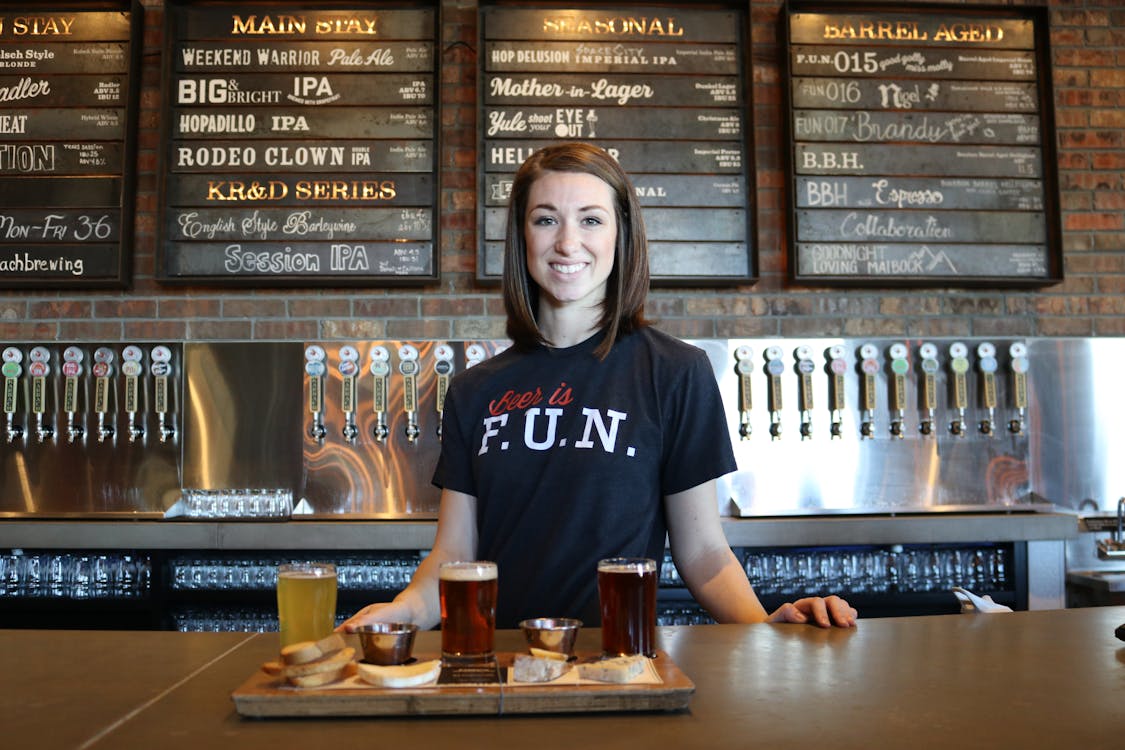 This factor can also majorly affect whether you go back to a restaurant or not. When the staff of a restaurant you went to is rude and improper, it is likely that you won't ever go to that Restaurant again, even if the food tasted delicious.
While restaurants usually train their staff to handle customers, there can be times when things go south. People also don't like waiting too long for their dishes, and that can also be a factor that affects the quality of a restaurant.
Location Of The Restaurant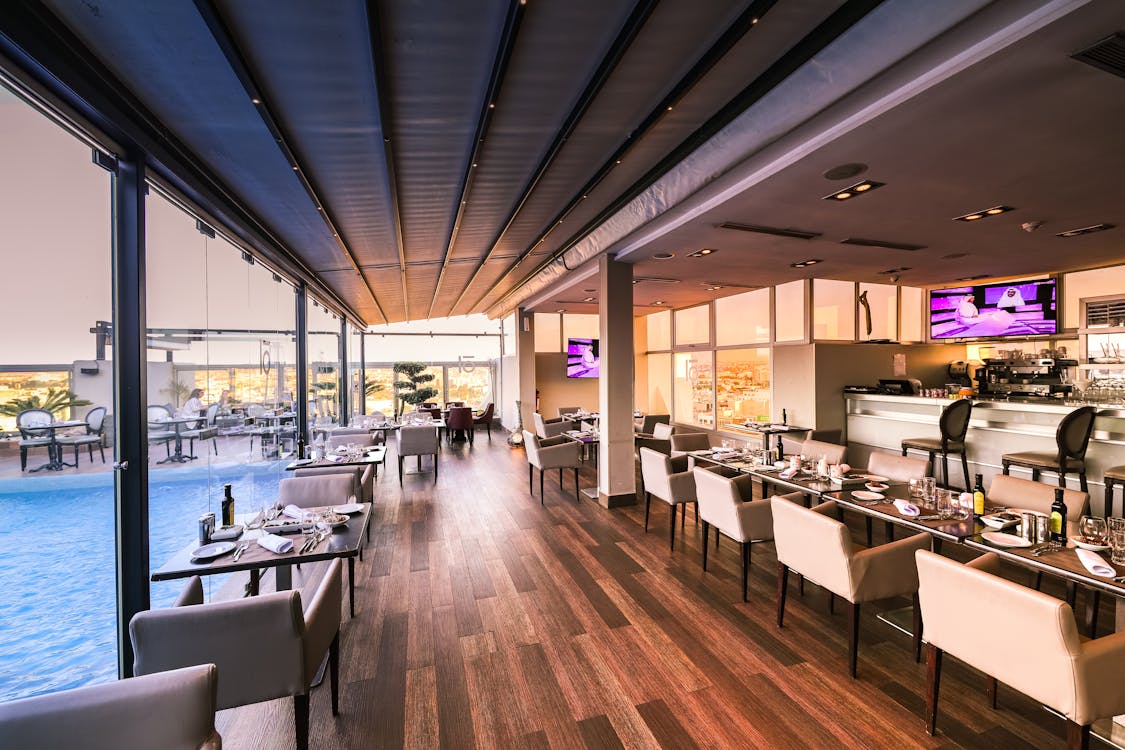 Easy-to-access restaurants are usually much preferred due to the time constraint that everyone has. This part is also an essential one. Many restaurants tend to ignore the location they are set up in, or it can be simply to cut costs. But it ends up costing them as an inaccessible location is not something a customer would want to go to.
Uniqueness And Variety In A Menu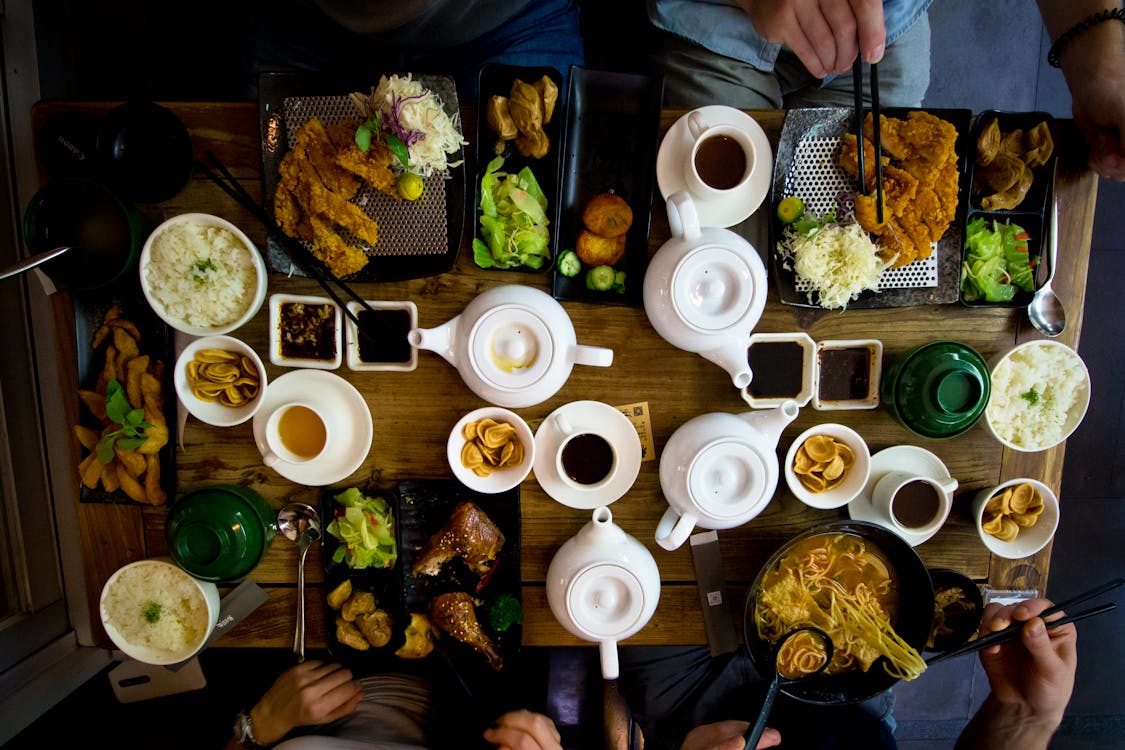 Nowadays, many restaurants have a specific theme they are based on. The target audience is usually the ones that visit those restaurants. The menu may not be a significant factor, but it can certainly make a customer come more often.
It is because of the fact that a customer may come frequently but may lose interest after trying some main dishes. That is why people often visit a restaurant that has a variety of cuisines.
There are many other things as well that you can look for, such as adequate sitting space, hygiene, and presentation.
Now, you might wonder, "Are there restaurants in Brooklyn that provide the best customer experience?" Well, the good news is that many great new restaurants in Brooklyn are awaiting your visit.
Let's explore the list of the top new restaurants in Brooklyn that you should consider visiting for your next dinner date, birthday celebration, or just to have a quality break.
Best New Restaurants In Brooklyn
There are a lot of great restaurants in Brooklyn, but if you are looking for some new restaurants, here are some of the best new restaurants you can visit.
K'Far
The term K'Far translates to Village and is a Hebrew word, and it is what the Restaurant is based on. It is also the theme of the Restaurant, which is to provide a village-like atmosphere to its customers.
K'Far is an Israeli restaurant that is open 24/7. It is inspired by the hometown of its owner and is known for its Israeli cuisine. The atmosphere here is really great for family meetings and for those who want to feel a rural vibe. You can also go for a night out with friends. You can try Jerusalem Bagel and Kubaneh Toast for your first visit. Their cocktails are also quite good to try.
Also Read:- 10 Best French Restaurants In Brooklyn, New York
Address: 97 Wythe Ave, Brooklyn, NY 11249
Email: info@kfarbrooklyn.com
Timings: Full-day open
Super Burrito
As the name suggests, the Restaurant is known for its burritos. The brand started with the aim of providing Mission-style Burritos to spread all around New York. The burritos they provide aim to serve those who are already familiar with the taste to make them feel at home and also for those who are new, giving them a refreshing taste.
They have now expanded to a full-scale restaurant that provides take-out and delivers every day of the week. They also have other food items on their menu, but Burritos are what they do best. You can try out any of their burritos, and you will not be disappointed.
Address: 320 Bedford Ave, Brooklyn, NY 11249
Email: info@superburritonyc.com
Timings: 11 am - 10 pm
NOTA BENE
Nota Bene is among the best restaurants that you can find in Brooklyn. It is a multi-cuisine restaurant that offers a wide variety of Italian, Georgian, and French dishes. The Restaurant is filled with decorations that make it look aesthetic and set a fine dining vibe for its customers.
One special thing you can try to feel like you're eating like a noble is the ROYAL DINNER on their menu. The beverages available at the restaurant also have a lot of variety and are not alcoholic. On top of that, everything is quite affordable, so you don't have to worry about burning a hole in your pocket.
Address: 282 Brighton Beach Ave, Brooklyn, NY 11235
Contact: 1-718-676-0297
Email: info@notabene-restaurant.com
Timings: Thursday to Saturday: 10 am - 2 am
Sunday to Wednesday: 10 am - 1.00 pm
Baby Blues Luncheonette
Baby Blues Luncheonettes is a budding restaurant that provides almost everything on its menu. On top of that, there is an unlimited refill of coffee. However, their specialty lies in serving in the daytime. It has started emerging as a good daytime dining spot. They also do not function on Tuesdays.
Address: 97 Montrose Ave, Brooklyn, NY 11206
Timings: 9 am - 3 pm (Closed on Tuesdays)
Oma Grassa
Oma Grassa is also a relatively new restaurant and serves both alcoholic as well as non-alcoholic customers. The main variety in their menu that you can find is in the Pizza section. You can also check out the wines, as they are also available in a wide variety. But our recommendation would be Pepperoni and Mussels fra diavolo pizza. Since it is in its growth phase, you should not expect too much. But it is definitely a place worth trying. They also make arrangements for parties.
Address: 753 Fulton St, Brooklyn, NY 11217
Timings: Wednesday to Sunday: 5 pm - 10 am
Weekends: 10 am - 2:30 pm
Gus's Chop House
Gus's Chop House is based on the concept of European Chop Houses. They use some additional ingredients that contribute to the particular flavor that you may not find anywhere else. The place provides an excellent environment for many occasions, such as social gatherings or meetings.
It is a quality restaurant where you can also have a good time with your family and friends. They also serve a special menu on Sundays. It is known as Sunday Roast and is served between 4 pm - 9 pm.
Address: 215 Union St, Brooklyn, NY 11231
Timings: Monday to Saturday: 5 pm - 10 pm
Sunday Roast: 4 pm - 9 pm
Masalawala & Sons
As you may have already guessed from the name, the Restaurant has an Indian theme. It is founded by the only team in New York with a Michelin Star. With an outstanding reputation already backing it, the Restaurant is already set to be a hit. The Restaurant is built with the aim of bridging the gap between home-served Indian food and Indian restaurant food.
It is an excellent place for those who want to feel Indian home food but do not have the time or don't know how to make it at home. There is a lot of variety, and each one is a good try.
Address: 365 5th Avenue, Brooklyn, NY 11215
Email: hello@masalawala.com
Timings: Tuesday to Sunday: 5 pm - 10 pm
SYKO
The name of this Restaurant comes from the two regional dishes it is known for. SY is for Syrian, and KO is for Korean food. This unique combination of Syrian and Korean dishes is a rare sight, and they are really well known for it.
Their aim is to make their dishes widespread, and they have started in Brooklyn. If you are looking for a change from your usual American dishes, you should try the various dishes at SYKO. The menu is quite reasonable as well from the perspective of prices.
Address: 126 Windsor Pl, Brooklyn, NY 11215
Email: brooklynsyko@gmail.com
Timings: Tuesday to Sunday: 11 am - 9 pm (Closed on Mondays)
Fatta Mano
Fatta Mano is among the few Brooklyn restaurants serving Halal Italian cuisine. They have a dedicated staff who will provide you with quality customer service and will tend to you in a very professional manner. You will get a good dining experience, which will be quite memorable.
The food quality you will get here is also one of the best in Brooklyn. They have both seasonal as well as local recipes that can add to a customer's experience. You can feel that the quality of the ingredients is very fresh and is brought to you in minimal time. You can also read reviews on their website to understand their services even better.
Address: 8501 3rd Ave, Brooklyn, NY 11209
Timings: Tuesday to Friday: 11 am - 9 pm
Saturday: 11 am - 11 pm (Closed on Sundays)
Pecking House
It is a restaurant that is well-known for its fried chicken, and there was a time when there was a long list of 10,000 people that were waiting for it. Its chile fried chicken sandwiches and mapo tofu sloppy joes are among its best servings. They also serve beer and cocktails to add variety to their Restaurant. If you want to avoid too much crowd, you should try visiting on weekdays.
Address: 244 Flatbush Ave, Brooklyn, NY 11217
Email: info@peckinghouse.com
Timings: Wednesday to Sunday: 12 pm - 10 pm