Top 10 restaurants for wedding events in Brooklyn, NY
A wedding is a special occasion in everybody's life. And we all want our wedding day to be memorable. However, planning a wedding isn't as same as attending one, as it requires planning for small details. It includes finding a location, preparing the guest list, selecting the decorations, and many other duties which can make one feel easily overwhelmed.
Thus, to help you continue with the wedding planning without feeling too much under pressure, we have brought you everything you need to know while booking a restaurant as your wedding location.
Things To Look For In A Restaurant For A Wedding
There are varied things that you should look for in a restaurant before making a reservation, and that is:
Reservations
If you plan your big wedding function in any restaurant, you should reserve the whole restaurant at least a month before to avoid time conflicts.
Pricing
Not only does the number of guests affect the overall cost of the restaurant's rent, but the timing and date also do matters a lot to the overall price. Fridays and Saturdays are the busiest days to plan any wedding in restaurants. So it is important to think wisely before selecting any weekday for your wedding.
Décor
It is important to consult about the decoration with the manager because some restaurants let you bring your linens, floral arrangements, and other decorative materials for decorations. In contrast, others have their own florist and planners to decorate your wedding setup.
The Menu
It is important to ask the manager about the food they can serve. Some restaurants prefer a limited or fixed menu, while others stick to their normal entree menu. So, get creative; if your restaurant is known for Italian food like Nota Bene, ask them to serve spaghetti at your wedding function. Or we should say always add the best sellers to your wedding's menu to let your guests have a taste of the best at your wedding.
Entertainment Options
Besides food and decor, ask for other entertainment options the restaurant offers besides food and decor. Many restaurants let their guests relocate the tables and chairs to form a temporary dance floor. However, you might not be permitted to bring in DJ or band if you only booked a portion of the restaurant.
Well, now you know the things to look for to pick the best restaurant as your wedding venue, we have also brought you the top 10 restaurants for hosting a wedding in Brooklyn. Yes, we know your wedding is a once-in-a-lifetime kind of event, and you want it to be perfect. Thus, to simplify your task of finding a lovable restaurant to have a memorable wedding, we have brought you the best choices Brooklyn has to offer. So, you can pick from the best and have the wedding you have always wanted.
Best Restaurants To Host Wedding Events In Brooklyn
Here are the ten restaurants that are worthy of any wedding celebrations. Couples can plan a small and large wedding in these restaurants to get the lifetime memory of their special day.
MyMoon Restaurant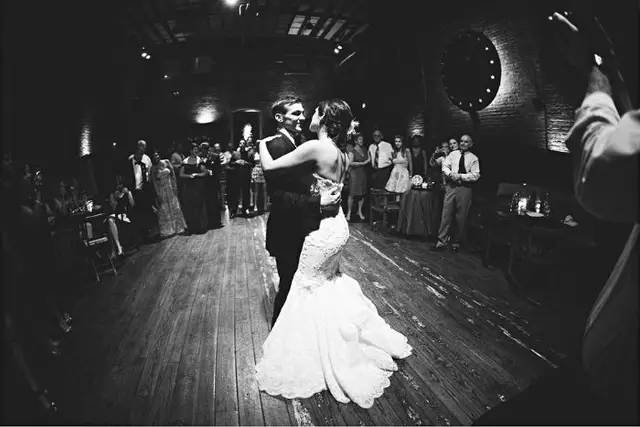 MyMoon Restaurant is an incredible wedding venue and restaurant that provides sophisticated surroundings for your wedding ceremony and reception. It has been greatly redecorated and features reclaimed wooden floors, bare brick, ceilings of twenty-foot, and an attractive private yard. It provides both indoor and outdoor seating arrangements for your memorable day. They accommodate up to 250 guests at one time in their space and offer you and your guests a relaxed dinner. They provide benefits of Lighting and sound, Liability insurance, Wireless internet, In-house bar and catering, Couple's suite, and Setup and cleanup.
Location- 184 North10th St Between Bedford & Driggs Brooklyn, NY 11211
Nota Bene Restaurant
Nota Bean is a beautiful Brooklyn gem situated in the core of New York. Enjoy the delicious Italian, Georgian and French-style cuisine offered by Nota Bene Restaurant. They will ensure your guest's satisfaction and that all dietary requirements are also met. If you are searching for a beautiful place for your wedding day with relaxed and royal seating and pleasing menu options, then this place is your go-to place. Their thoughtful and professional staff will make your dream marriage a reality.
They offer you an in-house sound system, multiple projectors, and screens to upgrade the level of the reception. Their space can accommodate up to 80 guests at a time. Here, the staff uses their event planning experience and knowledge for design to offer you the ideal wedding setup. This restaurant's services include setup, tables, chairs, event planning, cleanup, all-inclusive packages, catering services, and more.
Location- 282 Brighton Beach Ave, Brooklyn, NY 11235
Contact- 1-718-676-0297
Email- info@notabene-restaurant.com
Website- notabene-restaurant.com
Timing- Thursday to Saturday: 10 a.m - 2 a.m
Sunday to Wednesday: 10 a.m - 1.00 p.m
Also Read:- The Best Restaurant For Family Dinner In Brooklyn
The River Cafe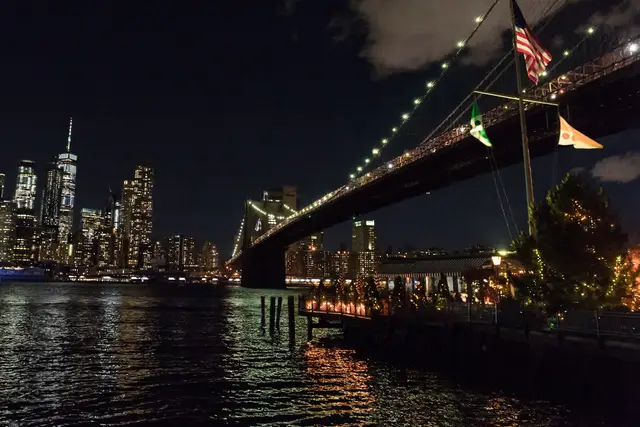 The river cafe is a well-known and stunning restaurant in Brooklyn, NY. The restaurant has a great view of the new NY skyline, located under the Brooklyn Bridge. They can modify their space according to your preference for your wedding and offer you both indoor and outdoor spaces to choose from. They serve delicious food with great beverages. Their incredible background allows the couple to click tons of photos.
Location- Thames Wharf Rainville Rd, London W6 9HA
Bacchus Bistro a Vins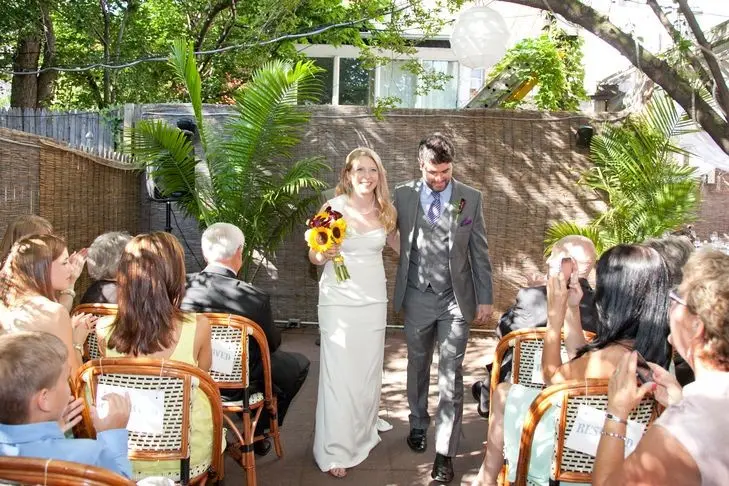 Bacchus Bistro a Vins has five spaces: the Wine Bar, the Bistro, two lovely gardens, and the Dining Room. These yards have a pergola that welcomes rain or shine and you or your guests. Depending on the scale of their function, You can rent a personal room for your partner or the whole restaurant. The location is ideal for wedding ceremonies and related functions with hardwood flooring, exploded red brick, and considerate interior design.
The meal is served with a variety of wines for a memorable dining experience. Their team will help with the arrangement and cleanup for your comfort. Other services involve providing chairs, tables, glassware, flatware, linens, and more.
Location- 409 - 411 Atlantic Ave, Brooklyn, New York 11217
Aurora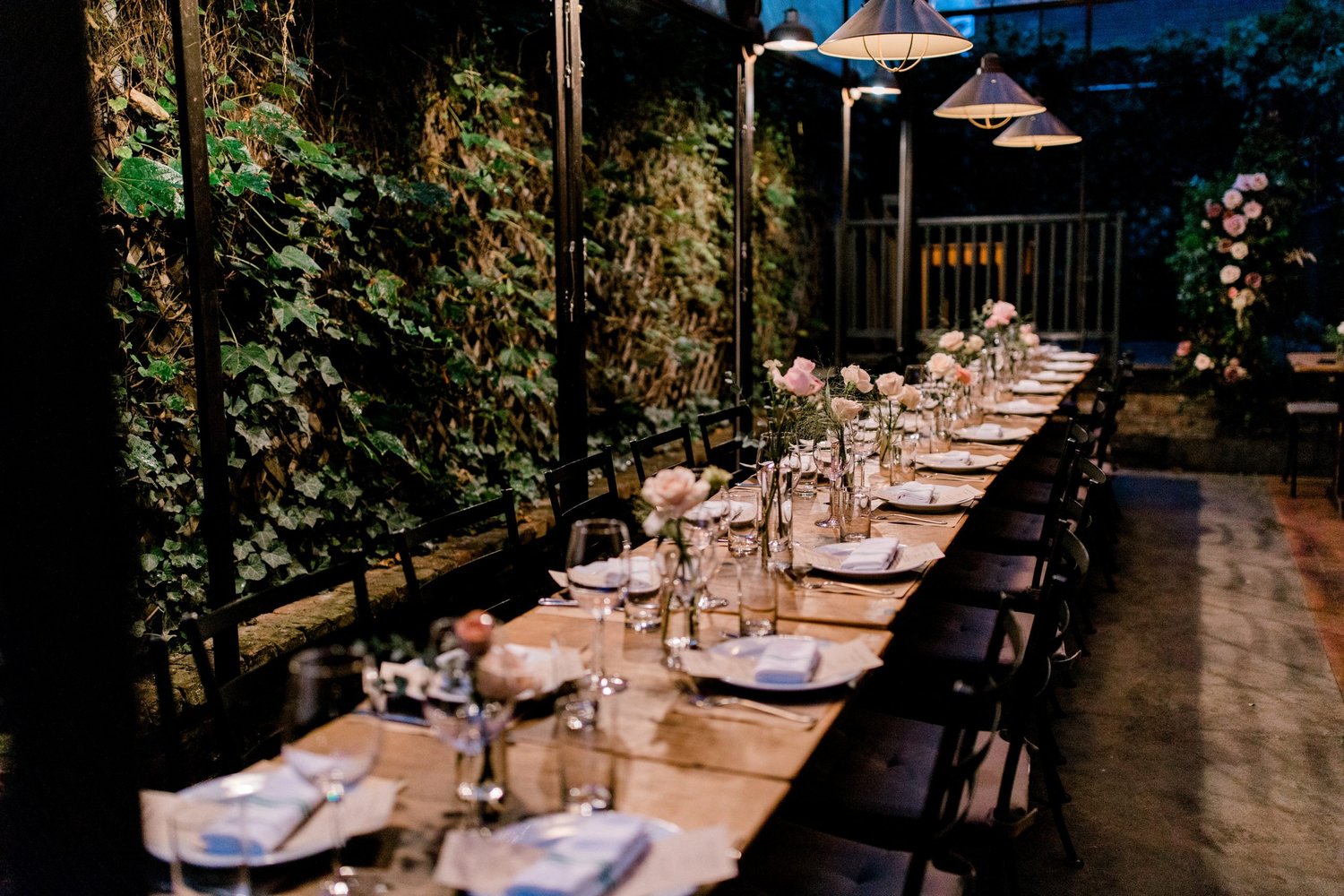 Aurora is Brooklyn's very famous wedding venue for medium-sized grouping. It can accommodate up to 90 guests for lunch, brunch, or dinner plan. They host on-site ceremonies, sitting dining, and dancing and cocktail receptions in the main room. Also, you can go for outdoor seating for your special day, a beautiful garden, a covered area, and temperature-controlled based on the weather.
Location- 70 Grand St Brooklyn, NY 11249 Williamsburg - South Side
Ten Hope
Ten Hope is a beautiful wedding venue and a craft bar restaurant that includes a part outdoor garden and part lounge. Its ambiance is beautiful, and the staff is very friendly and thoughtful. The food and their service are excellent. They set up in a beautiful outdoor garden with lots of tents in case of weather changes. Hiring them for your wedding ceremony will surely experience you your dream marriage.
Location- 10 Hope St, Brooklyn, NY 11211
Milk And Roses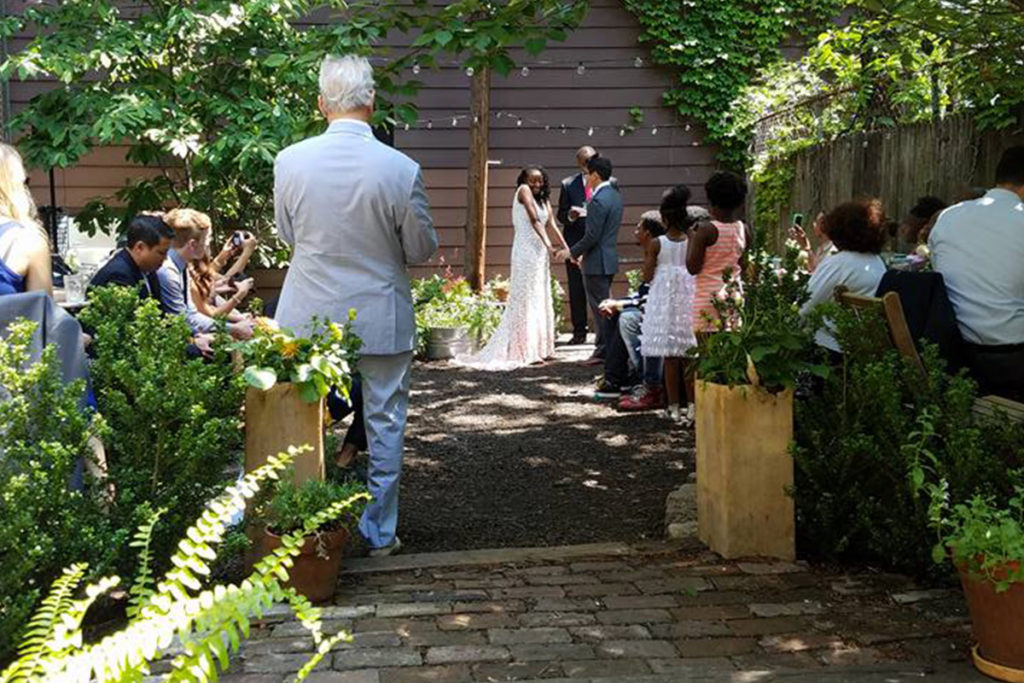 Milk And Roses is an amazing place to eat the best American cuisine with a southern Italian influence. Here you can plan your wedding ceremony just like you thought.
The team at Milk And Roses can help you arrange your wedding functions or related celebrations. Each detail of your dream wedding plan is important, and they carefully look for it. They also offer floral arrangements in a beautiful green yard. They serve the food of your preference directly to your table in a variety of formats. Also, you will get craft beer, boutique wines, and excellent cocktails in a spacious garden and unique atmosphere.
Location- 35 Box Sta Brooklyn, NY 11222
City Vineyard
City Vineyard is the perfect spot for private events like weddings. It can accommodate up to 200 guests on the roof, with small seated dinners. City Vineyard provides full-service dining for Lunch, Brunch, & Dinner in the main dining room and waterfront wine garden the entire time at the wedding. The joined Rooftop Bar offers you a raw bar and a small bite menu.
Location- 233 West St, New York, NY 10013
Celestine
Celestine is an Eastern Mediterranean restaurant located under the Manhattan Bridge. It features vast outdoor roofs and floor-to-ceiling windows that have a view of Manhattan's downtown skyline. The banquet and the roofs are available for personal occasions, with accommodation for up to 90 guests. It's a beautiful space for an on-site wedding ceremony with a wide variety of food and drinks.
Location- 1 John St, Brooklyn, NY 11201, USA
Sunday In Brooklyn
Sunday in Brooklyn is a captivating restaurant that satisfies your carving and offers you the best food at your table. And besides food, they have so much to offer you, like a great place for your dream wedding. They have a sidewalk cafe, and guests bask in the rooftop yard or open-air kitchen for their wedding ceremonies. It is a warm place for such a kind of social gathering.
Location- 348 Wythe Avenue, Brooklyn, NY, 11211, USA
It was on the list of top 10 restaurants for wedding events in Brooklyn that you can consider booking for your or your close one's wedding. Picking one out of them can surely give you an unforgettable experience or a lifetime memory of your wedding. You can click on the website mentioned above to know more about them.