10 Popular Places To Get Best Pizza In Brooklyn, New York
Whether you are visiting Restaurant for a Friend's Get together or a family Dinner, Pizza completes your table. Pizza compliments other dishes and adds a nostalgic and love element to your dinner table. Everyone, from kids to adults, loves Pizza, as it is a favourite for everyone.
Most probably, you may have a favourite spot in your mind to visit whenever you feel like having a Pizza. However, sometimes it's good to change your preference because sometimes trying someplace new might turn into an amazing dining experience.
Brooklyn is a popular Borough you can visit to grab a quick bite or a whole meal of Pizza. It is a kind of small heaven for pizza lovers. Looking for farm-fresh Pizza which melts in your mouth, or are you a fan of crispy base pizzas? Go through the list of some amazing spots that serve the best Pizza in Brooklyn 2023 to ensure having a great evening with your favorite Pizza.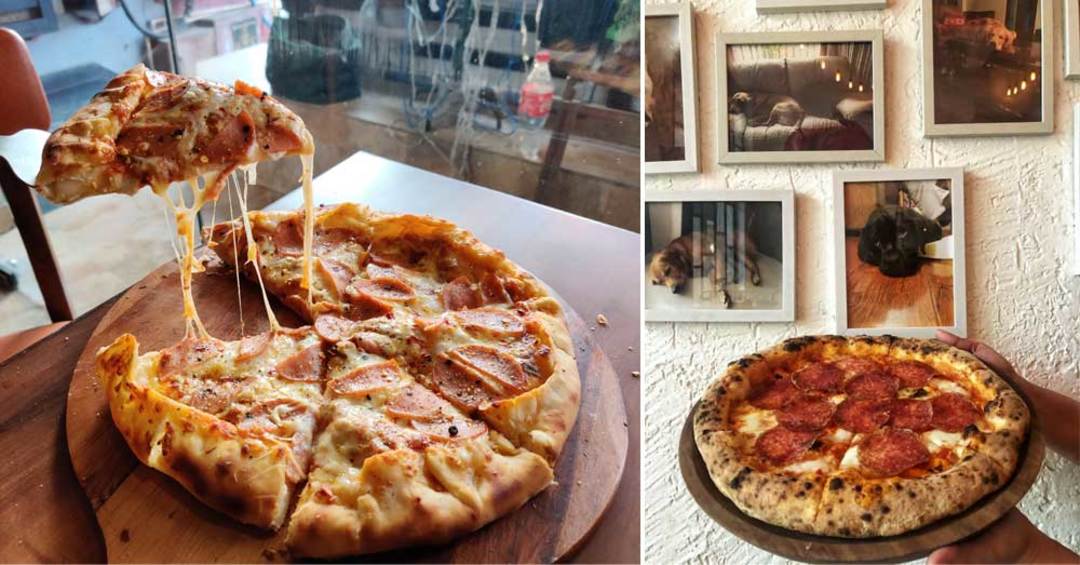 10 Best Pizza In Brooklyn, NYC
Brooklyn is a popular Borough serving one of the best pizzas in town. Let's take a tour through NYC's most popular pizza spots you can save for your next dining plan.
Grimaldi's
Grimaldi's is undoubtedly one of the best spots to have a soft slice of Pizza in Brooklyn. It has been a well-known pizza place since 1990, using the pizza-making tradition of the last 100 years. They prepare Pizza in a coal oven, and their best pizzas include Prosciutto Arugula, Margherita, and Garden Pesto. Also, their pizzas are in high demand, and people line up outside this spot to get their turn as the seats are always occupied.
Location- Dock St & York St DUMBO Brooklyn, NY 11201
Timing- Sunday to Thursday: 11:30 a.m. - 9:00 p.m.
Friday & Saturday: 11:30 a.m. - 10:00 p.m.
Nota Bene
Nota Bene is one of the amazing food spots offering various Pizzas, including Pepperoni Pizza, Salmon Pizza, NY Pizza, and Burrata Pizza. All the ingredients used to prepare these pizzas are taken from authentic sources. Also, these restaurants want their guests to have Pizza hot from the oven, so they don't make their guests wait and serve hot pizzas straight to their table with quick service.
The portion of pizzas they serve is sufficient to share, all at great prices. Moreover, the place has a great all-white ambiance perfect for Friends Get together, family dinners, and a date with your partner.
Location- 282 Brighton Beach Ave, Brooklyn, NY 11235
Contact- 1-718-676-0297
Email- info@notabene-restaurant.com
Website- notabene-restaurant.com
Timing- Thursday to Saturday: 10 a.m. - 2 a.m.
Sunday to Wednesday: 10 a.m. - 1.00 p.m.
Lucali
Lucali is one of the finest pizza places serving big pizzas and calzones. Their menu is sweet and short, consisting of classic pizzas cooked in a big wooden oven. This place is ideal for planning dates and is much fancier than other pizza spots. If you are planning to visit here sometimes, you must be aware there might be a chance that you have to wait for a bit. But trust me, the pizzas they serve are worth the wait.
Location- 11231 Carroll St & Summit St Carroll Gardens Brooklyn, NY
Timing- Wednesday to Monday: 5:00 p.m. - 11:00 p.m.
Tuesday closed
Table 87
If you are looking for a casual place to have a slice of crusty Pizza, Table 87 is a place to go. It is the first place in Brooklyn to start serving coal oven pizza. Also, their specialty is that they have multi-shaped and multi-flavored pizzas, including square-style Burrata Margherita pizza. This Pizza is served with creamy burrata cheese, fresh basil leaves, and Marzano tomatoes. Apart from this, Table 87 also offers frozen pizzas, so you are always just a few minutes of microwaving away from having a tasty slice of Pizza.
Location- Henry St & Hicks StCobble Hill, Brooklyn Heights Brooklyn, NY 11201
Timing- Sunday to Monday: 11:00 a.m. - 10:00 p.m.
Baby Luc's
Baby Luc's is one of the oldest Sicilian slice spots that serve their guest the most amazing square-shaped pizza slices. These pizzas include Pepperoni, Margherita, Sausage & Peppers, Pepperoni, and Ricotta Broccoli Rabe. This place has inside and out seating arrangements that are mostly filled with diners enjoying a great time with their favorite pizza slices.
Location- Carroll St & 1st Pl Carroll Gardens 387 Court St Brooklyn, NY 11231
Timing- Sunday to Monday: 12:00 a.m. - 10:00 p.m.
Paulie Gee's
Paulie Gee's is a famous Neapolitan pizza spot that serves amazing Neapolitan pizzas with multiple toppings. The must-try Pizza here is cultishly beloved Hellboy, topped with Mozzarella, Parmesan, locally made soppressata, and tomato sauce and sprinkled with chili honey. It is prepared in a 1000° F Stefano Ferrara wood-fueled oven and serves aesthetically to the visitors straight to their table.
Location- West St & Franklin St Greenpoint 60 Greenpoint Ave Brooklyn, NY 11222
Timing- Monday to Friday: 6:00 p.m. - 10:00 p.m.
Saturday & Sunday: 5:00 p.m. - 10:00 p.m
Leo
Leo is a new Neapolitan pizzeria popular for its organic and natural leavened pizza pies, Classic Margherita, and Creamy calm pie with garlic, chili, and cream. Also, here the chefs serve fermented American flour-made sourdough bread having a bit of semolina with your favorite Pizza and wine on the side.
Location- West St & Franklin St Greenpoint 60 Greenpoint Ave Brooklyn, NY 11222
Timing- Monday to Sunday - 11:00 a.m - 11:00 p.m
DaVinci Pizzeria
DaVinci Pizzeria is an ideal pizza spot known for its varieties of Pizzas and deep dish pies. They use unique traditional cooking techniques in their pizza making. Also, this Pizza spot provides you with catering for parties on special occasions. So just plan a meal with your friends and family and treat yourself and your loved ones with freshly made pizzas.
Location- 66th St & 65th St Bensonhurst 6514 18th Ave Brooklyn, NY 11204
Timing- Monday to Sunday - 10:00 a.m - 11:00 p.m
Di Fara
Di Fara is one of the legendary pizza places in NYC where people often line up outside to get their turn and grab the best pizza slice. This place is tiny, cozy, and very reasonable, like a usual neighborhood pizza corner. They offer both standard and customizable pizza menus to choose your toppings. Their pizzas are garnished with ingredients such as Sausage, Wild Onions, Meatballs, Cherry Tomatoes, and Fresh Garlic.
Location- Midwood, 1424 Ave J Brooklyn, NY 11230
Timing- Monday to Sunday - 12:00 p.m - 8:00 p.m
Ainslie
Ainslie is a multi-level dining place that offers you hot wood-burning pizza slices and baked pies. Here you will get various pizzas, including pizza Boscaiola, with mushrooms, pancetta, and mozzarella. Its ambiance is super attractive and is decorated with aesthetics. The place has a yard of seating upto 70 people and a roof deck bar.
Location- 76 Ainslie St., 11211, New York
Timing- Monday to Friday -5:00 p.m. - 11:00 p.m
Saturday & Sunday - 11:00 a.m - 11:00 p.m