The 10 Best Dinner Restaurants In Brooklyn To Visit In 2023
No matter how busy a person is, one should always draw some quality time for his family and friends. So if you are also thinking of taking a break from your busy routine and spending that time with your close ones, here is an idea! You can pick someplace nice and can invite them over for dinner. This dinner plan will give you and your people a chance to have a pleasant conversation while enjoying delicious food on the table.
Brooklyn is not the biggest borough in New York, but it consists of many people, which is why it has innumerable restaurants and cafes to eat at. That is why, after doing profound research on the existing restaurants and their menu, we have come up with the compiled list of the best dinner restaurants you should consider visiting in 2023.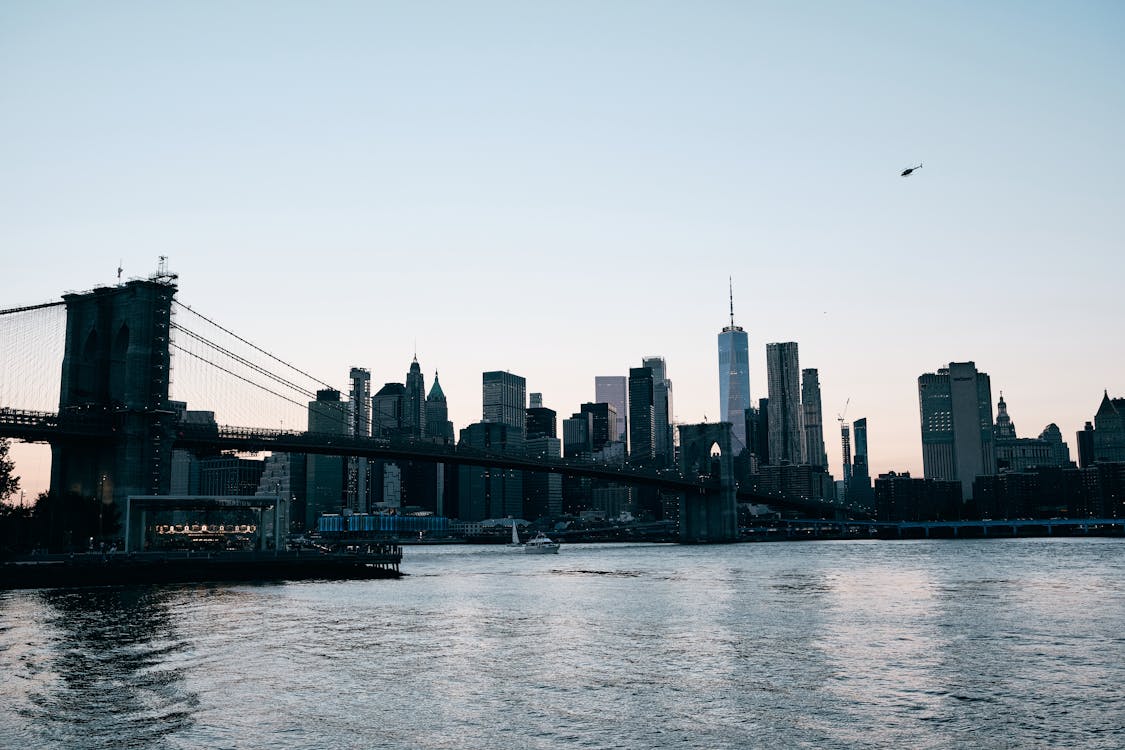 Best Places For Dinner
After gathering information about plenty of restaurants, here we have come up with a hit list of the best restaurants that you can surely consider for your dinner plan are:
Aska
Aska is an aesthetic restaurant that has decorations of twinkling candles. The golden glow of these candles gives the whole austere, dark dining room a cosy and aesthetic look. Its menu is influenced by Scandinavia, focusing on ingredients from the Northeastern region. They use natural foraged components and sufficient fermentation in their dishes, such as Berselius, Razor Clams with black pine, and Norwegian King Crab. Also, they offer a wide variety of beer, wines, house cocktails, and non-alcoholic choices.
Location- 47 South 5th St.Brooklyn, NY 11249
Timing- Tuesday to Saturday - 5:00 p.m - 10:00 p.m
Nota Bene
Nota Bene is one of the best dinner restaurants that serve multiple cuisines - Italian, Georgian, and French. It offers an exotic menu with various dishes. Also, it has this beautiful all-white theme ambience with additions of other decorations that gives a royal look to this place. Apart from the dishes, they also have an excellent collection of refreshing drinks. Their menu has almost everything one can need to enjoy a fine dining experience. The service they offer to their guests is super outstanding. It is an impressive place; luckily, it doesn't cost a fortune. This place can give you an incredible evening dining experience with delicious food on the table that you won't ever forget.
Location- 282 Brighton Beach Ave, Brooklyn, NY 11235
Contact- 1-718-676-0297
Email- info@notabene-restaurant.com
Website- notabene-restaurant.com
Timing- Thursday to Saturday: 10 a.m - 2 a.m
Sunday to Wednesday: 10 a.m - 1.00 p.m
Read Also:- The Best Georgian Restaurant In Brooklyn: Find Them Here
Bonnie's
Bonnie's is an American-Cantonese restaurant that serves unique mouth-watering dishes like honey walnut shrimp, Fuyu Cacio e Pepe Mein, and the McRib. Apart from the yummy dishes, they also offer their guests unique cocktails and natural wines. Their interior is designed as a classic luncheonette with hanging globe lights and tiled floors. They also provide the best party place for neighboring cool kids with the facility of Biggie speakers giving buzzy energy.
Location- 398 Manhattan Ave (at Frost St) Brooklyn, NY 11211
Email- calvin@bonniesbrooklyn.com
Timing- Tuesday to Sunday - 5:00 p.m - 10:30 p.m
Win Son
Winson is a Taiwanese American restaurant that is open for your dinner plan. They have a wide variety of food on their exotic menu, but their specials are Scallion Pancakes, Sloppy Bao, and Marinated Cucumbers. Also, they own a popular bakery with special desserts, doughnuts, and savoury snacks. A vast collection of sprawling wine, cocktails, Baiju, and Taiwanese whiskey are also in their offering. They have both outdoor and indoor seating where you can have your dinner enjoying music simultaneously.
Location- 159 Graham Ave (at Montrose Ave) Brooklyn, NY 11206
Timing- Tuesday to Friday - 5.30 p.m - 11.00 p.m
Saturday & Sunday - 11.00 a.m - 11.00 p.m
Tanoreen
Tanoreen is the outstanding Bay Ridge Eastern restaurant that is the perfect destination for the dinner plan. They have a laid-back and cosy interior. And their menu, influenced by Palestine, Syria, Jordan, and Lebanon, gives visitors a reason to visit. Their staff is also amiable and attentive. Kibbe, Fetti, and Mushakan are the specials on their menu. And you can go to Knafeh for dessert for a proper dinner ending.
Location- 7523 3rd Ave (at 76th St) Brooklyn, NY 11209
Timing- Tuesday to Sunday - 12.00 p.m - 10.00 p.m
Ugly Baby
Ugly Baby is a tiny, unpretentious, and vibrant restaurant that pulls inspiration from various regions of Thailand. Their menu emphasizes complex and spicy dishes, including dry shank beef curry, Nuey Foy, Yum Tua Pa, Peek Gai, and Kua Kling. This Thai-spicy place has a colorful interior that gives a happy vibe to visitors.
Location- 407 Smith St (at Fourth Pl) Brooklyn, NY 11231
Timing- Thursday & Friday - 5.00p.m - 10.30 p.m
Saturday & Sunday - 5.00 p.m -10.30 p.m
Francie
Francie is the brasserie that offers one of the best-braised meats, delicate plates of pasta, and great desserts in such a glitzy space. Their interior has shiny ash wood flooring, widely spaced tables, and visible red brick walls that give the place an elegant look. They serve an accessible menu influenced by European ingredients and made for flexibility. Their menu is so comprehensive that you will get your table full of your favourites for a casual or celebratory dinner out.
Location- 136 Broadway, Brooklyn, NY 11249
Email- info@franciebrooklyn.com
Timing- Tuesday to Saturday - 5.30 p.m - 10.30 p.m
Honey Badger
Honey Badger is a wild but perfect place for dinner. They indulge directly with foragers and hunters for their meals. They implement a very classic and modern approach to tasting menus. Also, they portray intimacy with the environment, nature, and ourselves. They use local ingredients in their cooking to give that dish a homey taste. Their options on the menu keep frequently changing, which is why it is tough to recommend a single dish from it.
Location- 67 Fenimore St, Brooklyn, NY 11225
Website-Honey Badger
Timing- Tuesday to Sunday - 6.00 p.m - 10.00 p.m
Frankies 457 Spuntino
Frankies 457 Spuntino is a beautiful restaurant decorated with an old-school aesthetic, such as Edison bulbs, exposed brick, and tin ceilings that give it a classic look. Apart from the cozy interior, the food they serve is also very delicious. They offer a wide variety of dishes on the menu, and the specials among them are Cavatelli, Meatballs, and Celery and Fennel root salad.
Location- 457 Court St (4th Pl & Luquer St) Brooklyn, NY 11231
Timing- Monday to Saturday - 11.00 a.m - 12.00 a.m
Haenyeo
Haenyeo is one of the Classic restaurants in the city where you can experience one of the best seafood. They serve a fusion of traditional Korean and Mexican dishes. Korean dishes have frisky menu riffs consisting of Bulgogi and Japchae and feature several French surprises like the Sauteed Duck Breast, Spicy Bouillabaisse, and Watercress Salad. They have a beautiful seating arrangement in their space and welcome your pets in their open dining area.
Location- 239 Fifth Avenue, Brooklyn, New York 11215
Email- hello@haenyeobk.com
Timing- Monday to Saturday - 5.30 p.m - 11.00 p.m
Major Considerations Before Selecting A Restaurant For Dinner
Before visiting any restaurant, there are some factors that one needs to consider. Examining these factors before visiting gives you information about that place that helps you make an informed decision about where to visit.
Environment
The environment of a restaurant plays a very significant role in the overall experience of your dinner plan. The location or the environment should be captivating, and the Views are too important such as the sight of water, hills, or any beautiful natural view. These views can make your dining experience a very exceptional one. Also, check the parking facility in the area.
Ambiance
The tone or ambiance of the restaurant matters a lot explicitly. Because for instance, if you are planning a dinner date in a dull environment, it will be hard for the couple to feel connected with each other because of a lack of mood. That is why picking a place that shares good or happy vibes will always work way better for your dinner plan. Special decoration, an appealing color scheme, Relaxing furniture, and good music help to form an ideal dinner ambiance.
Cuisines
Which dishes do you like? Is it Mexican, French, Georgian, Chinese, or Italian dishes? What if all of them? If you are fond of multiple cuisines, try finding a place that serves different cuisines and where you can experience all your favorites at one table without switching places.
Cost
Why go to such a place and invest our entire money in one fancy restaurant when there are many affordable ones? To experience different restaurants for different occasions, we have to think wisely. Rather than spending all our money at one expensive restaurant, we can try multiple restaurants for the same money. Try to find the place with the best taste in the best deal.
Privacy
Finding a place with privacy is like a blessing for everyone. Because one of the major reasons for people visiting restaurants is to spend some quality time with their family, friends, or dates with no interruptions, restaurants that give you time and respect your time are the best ones, so always go for such restaurants that give special focus to privacy-related concerns. In some restaurants, video monitoring and other protection measures are also taken so that they can take care of your privacy.
Music, Mood, And Art
The mood, music, and art are elements one should look for in a restaurant because experiencing these elements while eating gives you the best time in a restaurant. These sculptures, Paintings, art, photography, and music help you feel raised from the regular day and generate memorable moments for you and your close ones.
Service
A good restaurant not only serves your favorite dish but also provides good service. No matter how excellent the food is, your overall dinner experience in the restaurant can get spoiled if they offer poor staff service. The cooperation of staff members with the visitors leads to the best time. And one can surely think of revisiting that place if he likes the service he received. Always go through the review before visiting any restaurant, as it will give you an idea about their service quality.
Hygiene
Hygiene does matter a lot in any food area. That is why while selecting any restaurant to visit, firstly check its hygiene standards. Apart from the hygiene in cooking, also make sure the staff is following all hygiene measures in their services.
Above is the list of those perfect ten spots where you can plan your dinner anytime for a great experience. Book and visit any of these restaurants this year with your close ones for an amazing dinner.