10 Best French Restaurants In Brooklyn, New York
Brooklyn is an exciting place to be in with its iconic Brooklyn Bridge, Coney Island, and Prospect Park. The romantic waterfront view, the Brooklyn air, and some delicious French food in an aesthetically pleasing restaurant are all you need to feel like the main character of a movie enjoying life in the States.
Also, flight tickets are overrated; when a bite of a freshly baked croissant can transport you back and forth to your favorite streets of Paris. Because when it comes to good food and European aesthetics, French restaurants in Brookly never disappoint you.
However, if you have doubts about combining French food and the Brooklyn view, here is a list of the top 10 best French restaurants in Brooklyn. Try it yourself and say C'était vraiment délicieux !
Boucherie West Village
The Boucherie West Village is a traditional French brasserie serving classics of French cuisine along with dry-aged steak and bistro favorites. Additionally, signature cocktails, craft beer, and classic drinks are served in the absinthe-inspired bar.
Further, the best thing about this restaurant is its location. Prominent Circle Repertory Theater was housed once in the same building. Also, it justifies being at the top of the list by serving the best experience to its customers.
Location: Greenwich Village, 99 7th Ave S, Brooklyn, NY 10014-3415
Meals: Lunch, Dinner, Brunch, Late Night, Drinks.
Must Try: French Onion Soup
Nota Bene
Nota Bene is one of the best French restaurants in Brooklyn. The authentic recipes, fresh ingredients, traditional French techniques, and Chef's magic served on the platter bring Paris to Brooklyn. Moreover, the restaurant serves classic Italian and Georgian dishes alongside mouthwatering French pastries and much more.
Additionally, every dish is a culinary delight, leaving everyone scrapping the remaining morsels off the plates, wanting to waste no drop. Last but not least, the politeness of the staff will charm you. It is an all-white restaurant with good music and an elegant atmosphere. Thus, it is a must-visit in Brooklyn.
Location: 282 Brighton Beach Ave, Brooklyn, NY 11235
Contact: 1-718-676-0297
Meals: Supper, Dinner, Breakfast.
Must Try: French Pastries and Soft French Omelet with Green Onion and Cherry Tomatoes
Read More:- The 10 Best Restaurants In Brighton Beach, Brooklyn, New York City
Le CouCou Restaurant
Le CouCou is one Michelin-starred restaurant in Brooklyn that serves delicate dishes like foie gras and Halibut. This place gives an ultimate French dining experience.
In addition to that, the chandeliers, hanging, and the details in the decor are sophisticated. Also, Le CouCou is listed as one of the most well-decorated restaurants in New York. Overall, it gives a complete experience to the guests.
Location: 138 Lafayette st. , Brooklyn, NY-10013-3161
Meals: Lunch, Dinner.
Must try: Rabbit, Foie Gras, and Halibut
Petite Boucherie
Petite Boucherie is the right place for you if you are looking for curated wine and French classics. This place adds a dash of Frenchness to the Brooklyn neighborhood with its mouthwatering dishes and elegant atmosphere. Moreover, the food here is purely made with authentic recipes and techniques.
In addition, it is a perfect romantic cozy warm Boucherie with timeless dishes and a community bar for intimate conversations. Therefore, be it a date or just Sunday brunch with your best friend, enjoy the charcuterie board with Frenchness here.
Location: 14 Christopher st., Brooklyn, NY 10014-3533
Meals: Lunch, Dinner, Brunch, Drinks.
Must Try: Rack of lamb, Onion Soup, Mousse au Chocolat, & Burger
The Paris Cafe
As the name suggests, Paris Cafe has kept the city of Paris alive in Brooklyn since 1873. This place serves world-class cocktails, beer, and wine with top-notch French American dishes.
Further, the gorgeous decor and the polite staff are only additional points to mention. The place has its own fan club, and people always come back after visiting once. Thus, securing its place on the list.
Location: 119 South St Corner of South Street and Peck Slip, Brooklyn, NY, 0038-2014
Meals: Lunch, Dinner, Brunch, Late night.
Must Try: Shrimp Scampi
Raoul's
Raoul's is an elegant cozy Michelin-starred restaurant in Brooklyn serving some of the best dishes. Usually, this restaurant is filled with celebrities and passionate people. If you are looking for a crowd, then this place has the right crowd.
In addition, the artfully decorated walls and the lighting makes it a wonderfully comfortable place to eat hearty dishes. Also, the cocktails are well crafted, with an extensive wine list. People always come back to this place for the food and the experience.
Location: 180 Prince St., Brooklyn, NY, 10012-2924
Meals: Lunch, Brunch, Dinner, Drinks.
Must Try: Steak u poivre, Crab beignets, fries, Foie Gras.
Bistro Les Amis
Bistro Les Amis is a gem of Brooklyn. This restaurant offers the best service and a very open menu with French, European, Vegetarian Friendly, Vegan, and Gluten free options. The staff is gentle and friendly and will assist you throughout the dinner service. Moreover, the decor of this place is graceful, making the place intimate and romantic.
People who visit this restaurant once always come back again with their friends. Another thing that helped this restaurant make it to the top 10 best french restaurants is the fact that the most ordered dishes in the restaurant are from the french menu. Thus, people refer to it as a gem for a reason.
Location: 180 Spring St., Brooklyn, NY, 10012-3703
Meals: Lunch, Dinner, Brunch, Late Night.
Must Try: Onion Soup, Escargot, & Calamari
Raclette
Raclette is synonymous with cheese heaven. The restaurant has received great reviews from all, from The New York Times, calling it - " Deeply Satisfying," to The Wall Street Journal, commenting, - " This Is Serious Comfort Food." about its excellent food.
The menu offers French, Swiss, European, Vegetarian Friendly, and Gluten Free Options. It is a not-so-big space with so very great food, a must-visit for cheese lovers.
Location: 511 E 12th St., Brooklyn, NY 10009-3879
Meals: Lunch, Dinner
Must Try: Raclette Truffle Cheese Scrape, Raclette burger with port and pepper cheese
Juliette
This restaurant will be your Juliette for life with fancy yet casual decor, a year-round indoor garden, and a lively ambiance. This aesthetically pleasing place serves European and French dishes with vegetarian-friendly, vegan, and gluten-free options. Moreover, Juliette will charm you with delicious fresh meals and exciting beverages. It is a must-go place in Brooklyn.
If you love gardens, good music, and great food, reserve a table at Juliette.
Location: 135 N 5th St, Brooklyn, NY 11249-3214
Meals: Lunch, Dinner, Brunch, Drinks.
Must Try: Burger, Egg dishes.
Amelie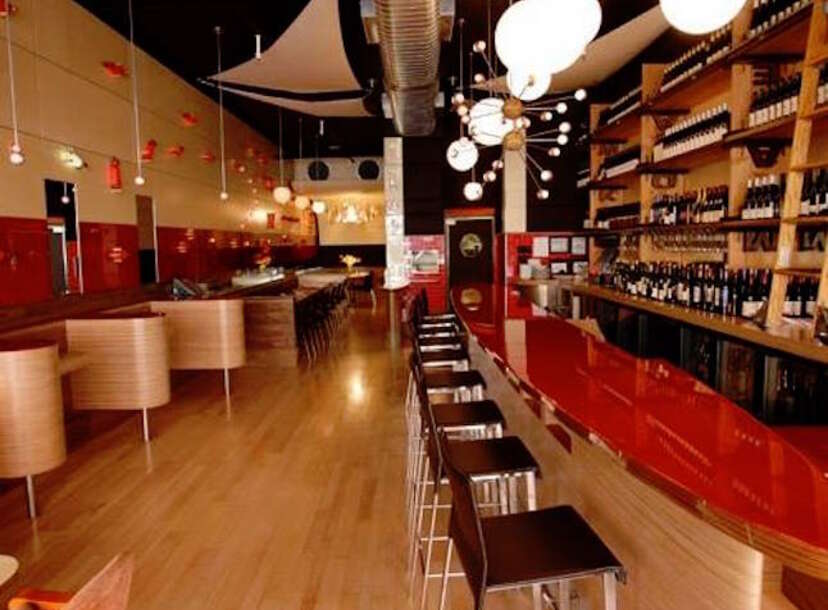 Amelie is a bit of France in Brooklyn. It serves authentic French and European dishes with vegetarian-friendly, vegan, and gluten-free options. It was mentioned in Timeout in 2018. The service provided by Amelie is always excellent. In addition, the staff being fluent in French brings out the Frenchness more. Moreover, the menu is extensive, with classic french dishes done with perfection. The cozy atmosphere and the authentic delicacies are value for money.
This is where you can grab a drink with your close friends and devour delicious food.
Location: 22 W 8th St, Upper West Side, Brooklyn, NY 10011-9002
Meals: Lunch, Dinner, Brunch, Late Night, Drinks.
Must Try: coq au vin, Charcuterie, & French Onion soup.
Conclusion
The best French restaurants in Brooklyn await you to have "the culinary experience." You will not regret visiting these fantastic restaurants with soul-healing food. Poursuivre!
So, when are you getting ready for your mouthwatering culinary journey to Paris?