10 Best Lunch Spots In Brooklyn, NY (2023)
Brooklyn is a popular destination for visitors to New York City and is a hip neighborhood that is so large that it would be the fourth largest metropolis in the United States. Moreover, with plenty to see and do in this town, you'll need a nice hot meal to keep you going. And thankfully, this unique borough offers just as many diverse places to eat.
However, knowing the number of lunch spots that exist in Brooklyn and picking the right one from all of them is a difficult task to do. Thus, we have explored dozens of restaurants to find the best lunch spots for you. Don't worry; whether you are craving mimosas or pancakes, everything is on the menu with these restaurants' choices.
So without further ado, let's start exploring the best lunch spots in Brooklyn that you must consider for your next visit.
Top 10 Lunch Spots In Brooklyn
This list of the 10 best lunch spots in Brooklyn will blow your mind if you want an authentic meal.
Juliana's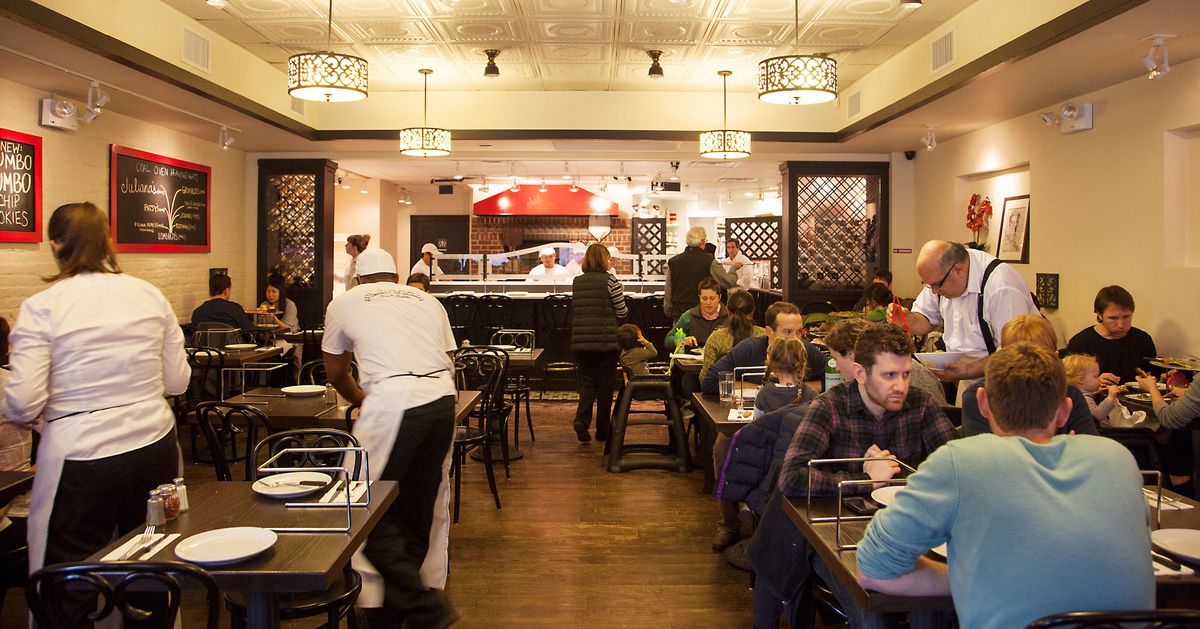 Juliana's Pizzeria is one of Brooklyn's best pizza spots which is located in the heart of the Dumbo district of Brooklyn. Their pizzas are delicious with international toppings, cooked in authentic handmade coal-fired ovens. They also have good dessert options. The specialty of this place is that it tastes fresher and has better sauce, a better crust (not too thin, not too thick!), and better EVERYTHING. And it's more filling—after three slices of Grimaldi's, you are still hungry, but just two slices of Juliana's will fill even the hungriest tummy.
Location: 19 Old Fulton St, Brooklyn, NY 11201-1322
Timings: Monday To Sunday - 11:30 am – 9 pm.
Colonie
At Colonie, you can enjoy fresh, locally sourced New American cuisine, and the inviting setting is so relaxed. This restaurant offers many options for lunch, dinner, and tapas-style small plates. And desserts, while limited in number, desserts offer a great joy among them: a sticky date cake with salted crème fraîche ice cream. It is marvelous, perhaps the best sweet dish to be served in the Heights since the Good Humor truck departed the foot of Pierrepont Street.
If you are that person who always wants the best dessert after the main course, then this is the right place for you!
Location: 127 Atlantic Ave, Brooklyn, NY 11201
Timings: Sunday through Thursday, 5 pm - 9:30 pm
Friday and Saturday, 5 pm - 10 pm
Saturday and Sunday, 11 am - 2:45 pm
Nota Bene
If you are looking for the best multi-cuisine restaurants in Brooklyn, with every kind of food range like Georgian, Italian and French Dishes, Nota Bene is the best choice.
You have numerous options here; the menu here is divided into sections. Each section includes a different delicacy for you to try.
Nota Bene is known for its quality of food at an affordable price; along with that, you can enjoy the warm and inviting ambience of the place while eating your food.
The behaviour of the staff is so professional, and they always provide excellent service.
Their staff knows how to treat a customer and always ensures they enjoy a great time.
If you have a sweet tooth, the best dish for you is Frigannia Toast Bread; this is one of the regular desserts you will get. It is an excellent dish meal with balanced nutrition that is good for your health. The best part is that after placing the order, you can get it in around 30-35 minutes on any regular day.
This place is all about authentic and exquisite food that you should try. Nota Bene is worth a booking!
Location: 282 Brighton Beach Ave, Brooklyn, NY 11235
Contact: 1-718-676-0297
Email: info@notabene-restaurant.com
Website: notabene-restaurant.com
Timings: Thursday to Saturday: 10 a.m - 2 a.m
Sunday to Wednesday: 10 a.m - 1.00 p.m
Roberta's
Roberta's has received much media attention for its delicious pizzas and other food items. Also, this restaurant has outdoor seating features and wood tables, and its oven is prominently displayed. Roberta's caters to all pizza lovers, from those who enjoy traditional Neapolitan-style pizzas to those who prefer their pies with more exotic toppings. What's good is the food options:
Brave new meats (braised lamb breast, 21-day dry-aged duck, Wagyu flank steak)

Heartbreakingly delicate kinds of pasta

Out-there-yet-hyper-local vegetables (coffee-roasted beets with sunchoke)

Crudo of Japanese purity
If you are a person who likes to explore different varieties of foods, this is the best place for you.
Location: 261 Moore St, Brooklyn, NY 11206,
Timings: Monday - 12:00 pm - 10:00 pm
Tuesday - 12:00 pm - 10:00 pm
Wednesday - 12:00 pm - 10:00 pm
Thursday - 12:00 pm - 11:00 pm
Friday - 12:00 pm - 12:00 am
Saturday - 11:00AM - 12:00AM
Sunday - 11:00 am - 11:00 pm
Grimaldi's Pizzeria
Grimaldi's is worth checking out if you like pizza. Since 1990 this restaurant has been serving pies, located right near one of the most iconic places in Brooklyn. The line can be extended during peak hours, but it's worth waiting. They only use fresh ingredients, a pizza sauce recipe & handmade mozzarella, cheese, and dough.
Furthermore, Grimaldi's serves pizza in a very traditional way (it was begun in Naples, Italy). With the oven's high heat, bake the pies evenly to create Grimaldi's smoky thin & famous crispy crust that has been voted the best pizza year after year. If you are that person who wants a handmade taste in their food, you can try this.
Location: 1 Front St, Brooklyn, NY 11201,
Timings: Sunday - 11:30 am-9:00 pm
Monday- 11:30 am-9:00 pm
Tuesday- 11:30 am-9:00 pm
Wednesday - 11:30 am-9:00 pm
Thursday- 11:30 am-9:00 pm
Friday- 11:30 am-10:00 pm
Saturday-11:30 am-10:00 pm
Mile End Delicatessen
The Mile End Deli is famous for its delicious sandwiches and smoked meats, with a blend of French-Canadian cooking styles. It is tiny, but people love it otherwise also because of its unique sandwiches and meats. The staff is very professional and attentive. The dish you should try here is Poutine. If you like smoked meats and things with "hash" in the name, this is a place you need to visit.
Location: 97A Hoyt Street Bklyn, NY 11217
Timings: Monday to Friday- 8 am -9 pm.
Saturday & Sunday - 9 am - 9 pm.
Nargis Cafe
The Nargis Cafe is a well-known Uzbek restaurant offering kebabs, salads, dumplings, and many more dishes. This place is famous for its mouth-watering kebabs and has been decorated traditionally. Be sure to try these dishes here if you are a vegan. Everything in Nargis is original and unique – unsurpassed Central Asian food, a warm and caring atmosphere, and Eastern hospitality.
Location: 1655 Sheepshead Bay Road, Brooklyn, NY 11235
Timings: Monday to Thursday - 11 am – 10 pm.
Friday to Sunday - 11 am - 11 pm.
Di Fara Pizza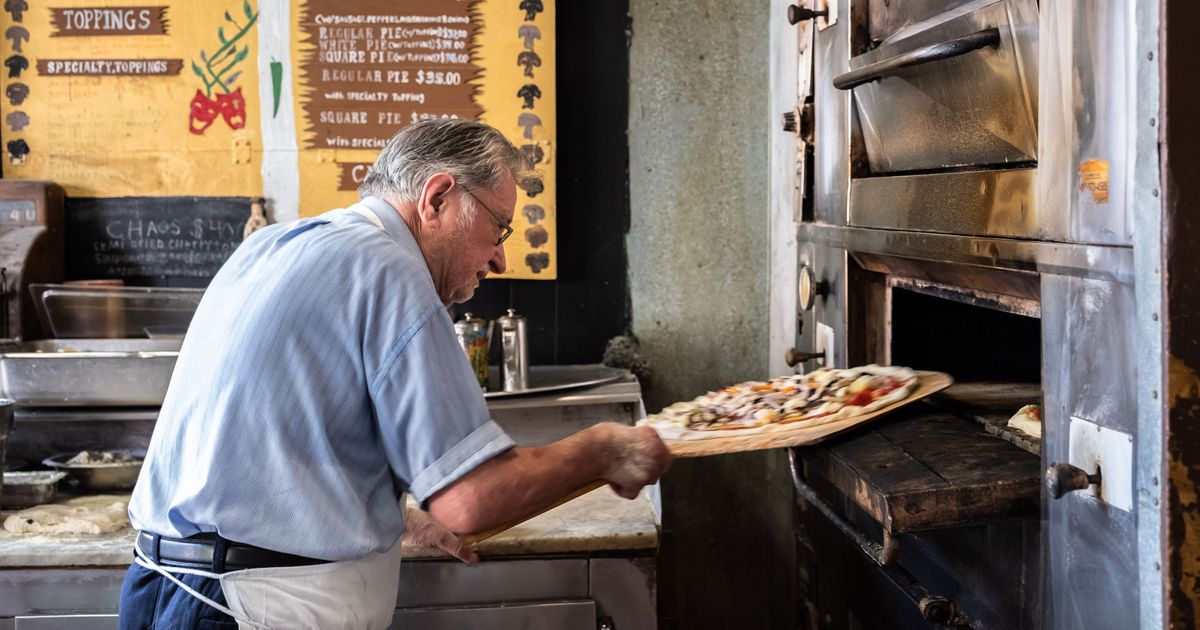 Di Fara Pizza is known as one of the best in the city. It is a Pizza restaurant that has been around for many years. The pizzaiolo still handmade every pie, even though sometimes the lie can be quite long, but it is worth the price. Each pie of pizza is handmade by the head chef himself.
Well, the head chef Dom is no ordinary guy, as he has spent over 53 years perfecting his pizza techniques. With several of his children supporting him in the kitchen, this legend still cooks at the age of 82 if you are a family person who will like the ambiance of this restaurant.
Location: 1424 Avenue J, Brooklyn, NY 11230,
Timings: Monday to Sunday- 11 am to 9 pm
GRAN ELÉCTRICA
Gran Electrica is located in the DUMBO district of Brooklyn; this is a Mexican restaurant. This restaurant offers a variety of regional Mexican dishes focusing on using local ingredients.
Gran Electrica has received awards from publications such as the Michelin Guide and Time Out, and it is also known for its inventive, far-reaching flavors. Some items on the menu include homemade Berkshire chorizo, Oaxacan granola, and Mexican-style fried Amish chicken. Authentic Mexican cooking emphasizes keeping the menu rooted, and the techniques are expressed through items such as crema that is house-made, handmade fresh tortillas & queso fresco, and spicy chorizo made on-site as well. Want to explore authentic places? You can visit there.
Location: 5 Front St, Brooklyn, NY 11201
Timings: Monday - Friday: 5 pm to 10 pm
Saturday and Sunday: 12 pm-3:30 pm
Mesa Coyoacan
In Brooklyn, Mesa Coyoacan is a Mexican restaurant serving classic family recipes. The specials on the menu are mole chicken enchiladas, juicy shrimp in Mexican beer-based salsa, and adobo-marinated pork ribs. Make sure to eat desserts or drinks. The inventive margaritas (pineapple version with infused chill tequila), salted- caramel dipping sauces, and crisp churros with chocolate are worth visiting.
Location: 372 Graham Avenue, Brooklyn, NY 11211
Timings: Wednesday to Friday - 12 pm – 5 pm.
Saturday & Sunday - 11 am – 5 pm.
Conclusion
Now you have better options for choosing your favorite restaurant according to the time which suits you the most. Every restaurant is known for its specialty, making it easier to make the right choice. You can take your family and friends according to your preference without struggling on the internet to find the best lunch spot in Brooklyn. Save them for later!