The 10 Best Restaurants In Brighton Beach, Brooklyn, New York City
The new year is about to begin, and we are excited to welcome the new year with all our hearts. And talking about new year celebrations, what can be a better place for celebration than one of the world's best foodie cities - Brooklyn? Brooklyn has so many cool and fancy places to plan your new year's party night with delicious food and instagrammable photos. But out of all places, Brighton Beach is the most searched and visited place in Brooklyn.
Besides the beautiful view, Brighton beach also offers us amazing food. So if you plan to celebrate the new year in Brooklyn, we have compiled a list of the best restaurants in Brighton Beach Brooklyn for you so that you can know about them in particular and choose for you accordingly.
Brighton Beach, Brooklyn
Brighton Beach is located in the borough of Brooklyn in New York City. It is also popularly known as "Little Odesa' due to its rich history of ex-soviet settlers. Here you can see and enjoy the blend of American and Russian culture in the flavors of food in restaurants and local artist music. As this beach is near Coney Island's amusement park, its boardwalk offers a calm and relaxing walk across the washed range of the seashore. Also, here you will find some great bakeries, restaurants, nightclubs, stores, and pretty gift shops queued across Brighton Beach Avenue.
The place is known for food like rice pilaf, honey-pepper vodka, and cheese-filled Georgian flatbread. That means here you can enjoy sunbathing on Brighton beach, and later the great food to charge you up is also available here.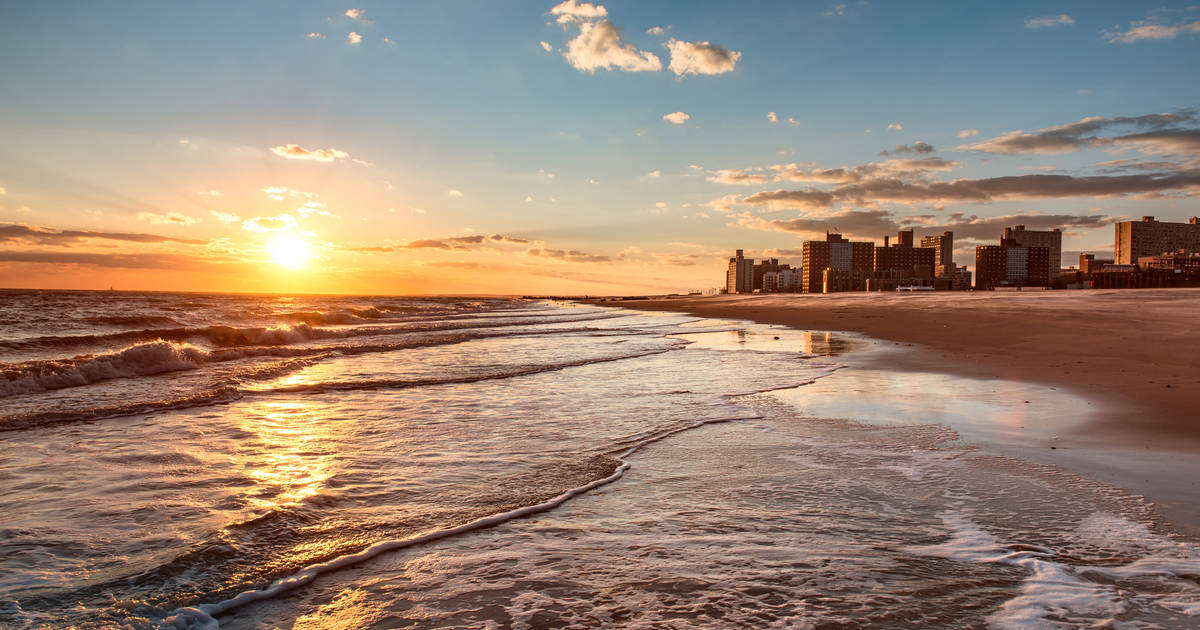 Top Restaurants Near Brighton Beach
Here is the list of the best Restaurants in Brighton Beach that you can consider visiting this year.
Skovorodka
Skovorodka is one of the pretty restaurants in Brighton Beach. There is one huge bear at the entrance of the restaurant to attract visitors and for their warm welcome. Like the outside, the environment is also lavish, with a large stage and dance floor. That means you can book your table here to enjoy dancing while having food for the perfect evening. Their menu includes special Russian dishes and treats from other old Soviet Republics. They serve quite a large portion in their dishes, so you can also have a main course in place of an appetizer. This place is also popular with the pickle plate appetizer, which includes grated cabbage, pickled mushrooms, olives, watermelon, and ripe tomatoes.
Location- 615 Brighton Beach Ave Brooklyn 11235
Contact- 718-615-3096
Timing- Saturday to Friday - 11.00 a.m - 10.00 p.m
Nota Bene
To try the best Georgian cuisine, head to Nota Bene, one of the best Georgian restaurants in Brighton beach. It has a warm and cozy ambiance decorated with an all-white theme. This place serves Georgian cuisine and multiple cuisines like French and Italian, which will please you with multiple tastes. The food is phenomenal, and so are the drinks. They serve one of the best fresh homestyle pasta and the greatest desserts. Also, they offer fast delivery of your ordered food straight to your table. Their service is hospitable.
Location- 282 Brighton Beach Ave, Brooklyn, NY 11235
Contact- 1-718-676-0297
Email- info@notabene-restaurant.com
Website- notabene-restaurant.com
Timing- Thursday to Saturday: 10 a.m - 2 a.m
Sunday to Wednesday: 10 a.m - 1.00 p.m
Read Also:-Top 10 restaurants for wedding events in Brooklyn, NY
Tone Cafe
Tone Cafe is the best place to try Georgian food. Its interior is tiny and decorated in a contemporary rustic manner that gives a cozy vibe. They have a standard round clay oven for baking the egg-topped, cheese-filled bread to form the base of all popular Georgian dishes such as khachapuri. They offer both seating and takeaway food. Their outdoor seating is very nice and comfortable. Khinkali and a pot of Khashi soup are special on their menu. Apart from the food, they have a wide and great collection of wines such as skin contact and amber wines.
Location- 265 Neptune Ave, Brooklyn, NY 11235, United States
Contact- 7183328082
Timing- Saturday to Friday - 9.00 a.m - 9.00a.m
Kashkar Cafe
Kashkar Cafe is one of the favorite food spots near Brighton Beach. They have a wide variety of food on their menu with flavors influenced by India, China, and the Middle East. Thus, when you go there, firstly order a pot of tea and then explore other things from the menu while sipping tea. Uzbek lasagna, fried many, Myriad fried, and meat-filled appetizers are the specials of their menu. Also, they serve a satisfactory portion in their meal that you can share, and it can also make you full.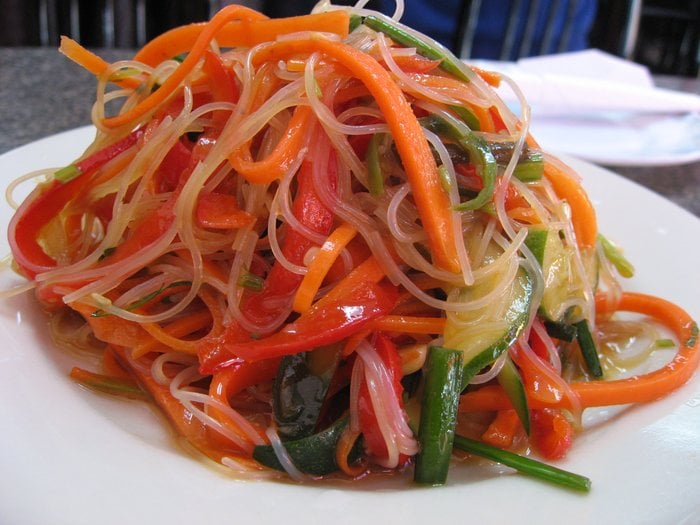 Location- 1141 Brighton Beach Ave Brooklyn, NY 11235
Contact- 718-743-3832
Timing- Monday to Thursday - 10.00a.m - 10.00 a.m
Friday to Sunday - 10.00 a.m - 1.45 a.m
Varenichnaya
Very few steps away from Brighton Beach, Varenichnaya is a considerable place for dumpling lovers as they offer Russian dumplings of all sizes and shapes. Its interior looks like an actual Russian house, so here you can observe the decoration of Russian tradition. The potato vareniki, pelmeni, and Manti are some of the amazing dishes they offer. Here, the staff is nice and friendly, which will make you feel at ease. As here the Vereniki is the dish that you can't get enough of, they also provide you pack of 50 of them for takeaway.
Location- 504 Brighton Beach Ave Brooklyn, NY 11235
Contact- (718) 332-9797
Timing- Monday to Sunday -10.00 a.m - 9.00 p.m
Kaffeine231
Kaffeine231 is generally a coffee shop, but it is not only known for caffeine but also for the great smell and sight of the typical Uzbek street foods stewing off in a set of huge drums. They have the facility of both indoor and outdoor seating, and the seating they will offer depends on the weather. Here each order is served at your table with properly boiled quail egg, head of roasted garlic, and an additional herby salad. Also, the frontmost window of the cafe sells different kinds of Uzbek pastries and an awesome pumpkin Samsa. Kaffeine231's pistachio cake is a known dessert that you should try, as it is layered with real berries and whipped cream.
Location- 231 Brighton Beach Ave, Brooklyn, NY 11235
Contact- (929) 437-5697
Timing- Monday to Sunday - 6.00 a.m - 11.00 p.m
Hi Food Cafe
Hi Food Cafe is a beautiful cafe that serves the best Armenian comfort food. That is why it is good to do the research first to pick your favorite from their wide menu. The Lula kebab and lahmajoun are the must-try dishes here. And in sweets, don't skip the popular cheese-loaded pastry and a cone-shaped Ant Hill Cake. Their staff is friendly and very attentive.
Location- 3078 Coney Island Ave, Brooklyn, NY 11235
Contact- 347-713-4747
Email- foodcafe@gmail.com
Timing- Saturday - 01:00 p.m - 07:00 p.m
Güllüoğlu Baklava & Cafe
İf you are craving genuine Turkish baklava, then Güllüoğlu Baklava & Cafe is a place to consider. It has come from Istanbul to allow Americans to enjoy the best taste in their food. This cafe is perfect for breakfast or for spending the whole day. And if you are not such a big fan of sweets, then you can order Boregi for your quality breakfast.
Location- 239 Brighton Beach Ave Brooklyn, NY 11235
Contact- (347) 577-6150
Website- Güllüoğlu Baklava & Cafe
Timing- Monday - 10:00 a.m - 10:00 p.m
Tuesday to Sunday - 7:00 a.m - 8:00 p.m
Oceanview Cafe
Oceanview Cafe is a casual cafe with a simple ambiance but great food that can grab your attention. The cuisine is Russian, but you will also find other special foods from Eastern Europe on their menu. Classic Russian borscht soup, pelmeni, and Blintzes are the must-try dishes of this place. Also, Tarkhun, a Georgian drink, is very popular here.
Location- 290 Brighton Beach Ave Brooklyn, NY 11235
Contact- (718) 332-1900
Website- Oceanview Cafe
Timing- Monday to Thursday - 10.00 a.m - 10.00 p.m
Friday to Sunday - 10.00 a.m - 11.00 p.m
Georgian House Restaurant
Georgian House Restaurant is a beautiful restaurant decorated by warm lighting, display brick walls, and stained-glass doors. This place looks more like a Georgian castle rather than a beachside restaurant. Here you can enjoy soothing live music while having authentic Georgian dishes. They have a perfect ambiance with the decoration of dim lights for a cozy setup. Their staff provides phenomenal service to their guests.
Location- 129 Brighton Beach Ave Brooklyn, NY 11235
Contact- (718) 759-6555
Timing- Monday to Thursday - 11.30 a.m - 1.00 a.m
Friday to Sunday - 11.30 a.m - 3.30 a.m
These were the list of the top Brighton beach, Brooklyn restaurants that you can consider visiting with your friends and family this year.