Nota Bene Breakfast Menu: The Multi-Cuisine Restaurant, Brooklyn
Nota Bene is among the best multi-cuisine restaurants in Brooklyn, with a range of Italian, Georgian, and French dishes. Our chefs take extreme care in making sure that the dishes carry originality and yet remain our restaurant's original. Our menu is divided into various sections, and each of these sections has various delicacies that are there for you to try.
The menu is an important part of any restaurant, and ultimately everyone goes there to eat tasty food. A menu should also have variety so that the experience of a customer does not get stale over time. You can get that variety in our menu, and that too at affordable prices, along with a great ambiance for you to enjoy your time peacefully.
Our staff is known for their professional behavior and great service. They are well-trained in the art of tending to a customer and making sure that they enjoy a great time. We also value the feedback we receive from our customers to improve upon our shortcomings and keep providing you with the best.
We have a great breakfast menu for you to get a good start to your day. Now, let us get you familiar with our breakfast menu with our authentic multi-cuisine dishes.
Nota Bene Breakfast Menu
If you are looking for a great breakfast menu, check out the various delicacies selected carefully so that you can have a good morning meal. Do not worry, as we will brief you on our breakfast menu and what makes it special.
Italian Sausage With Scrambled Eggs And French Fries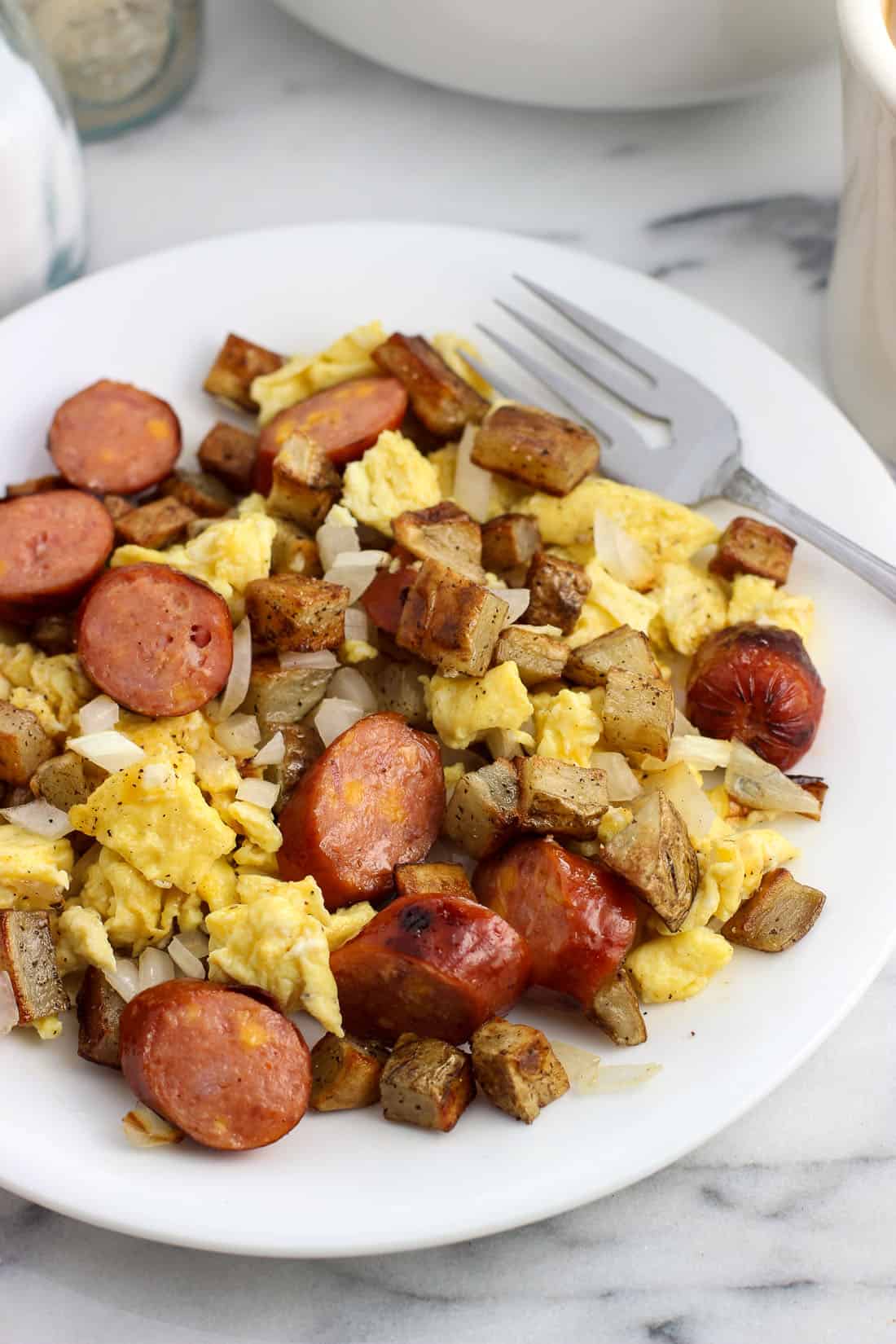 This breakfast dish on our menu is among the well-liked dishes. It is an ultimate blend of Italian and French dishes. The combination of Italian sausage with scrambled eggs goes well, and french fries, on top of that, balance the meal and provide a lot of nutritional value.
There is a lot of variety in Italian sausages. However, we prefer using pork meat as the base of Italian sausage, which is seasoned with fennel. The addition of eggs and french fries to it gives it a high nutritional value, especially protein, and carbs, making it an amazing option for breakfast.
Ingredients Used:
Eggs

Reduced-sodium chicken broth

Ground black pepper

Cooked sausages

Potatoes
Frigania Toast Bread With Sunny Side Up Egg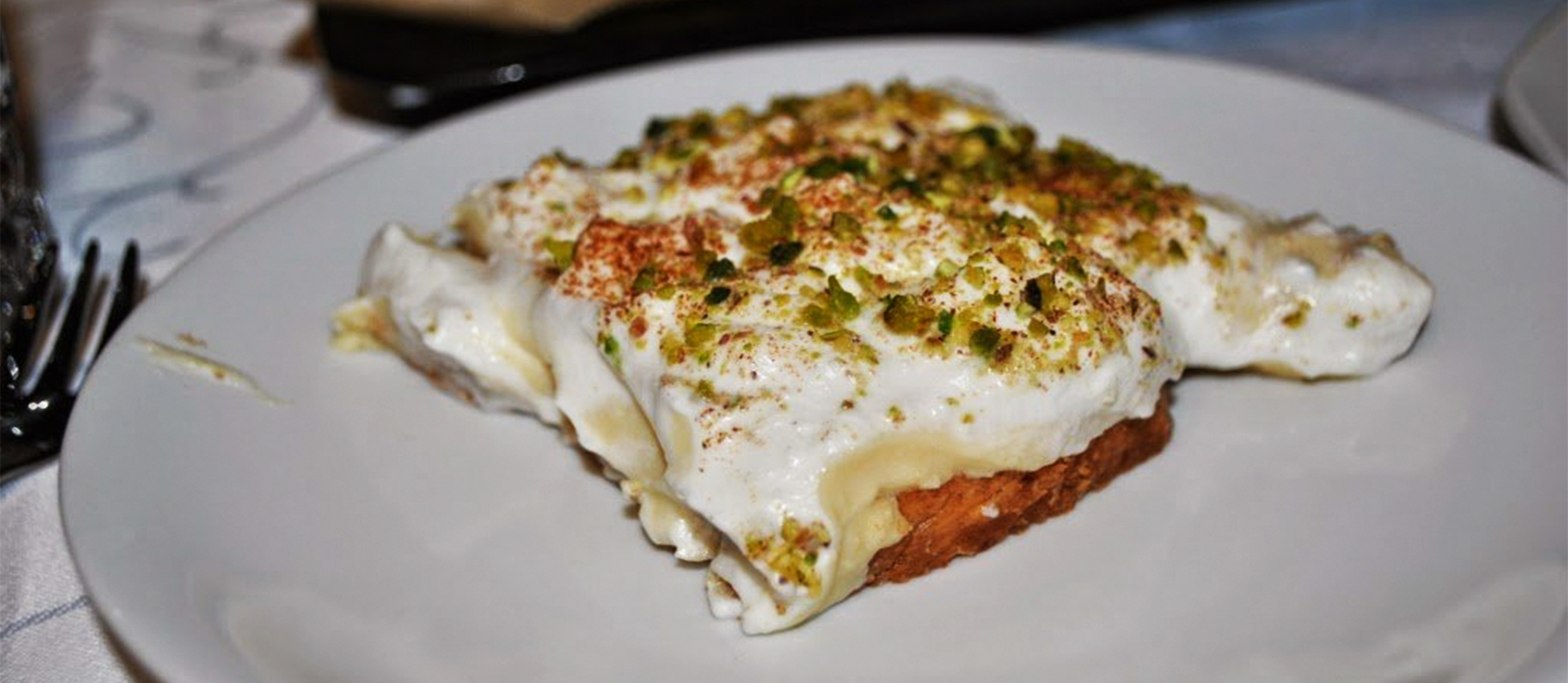 Frigannia Toast Bread is a regular dessert and can serve your sweet tooth in the morning, and Sunny Side Up egg will be the source of protein in this dish. Friggania is the center of this breakfast dish. It is derived from the original Frigannia, which contains rusks soaked in flavored syrup and vanilla cream in between. The top is garnished with sweet whipped cream, which adds to the quality.
It is an excellent meal with good calorific value and balanced nutrition for your mornings. On top of that, it tastes great. You can get it in around 30-35 minutes after placing the order on any regular day.
Ingredients Used:
Bread

Syrup

Sugar

Water

Cinnamon

Cornflour

Milk

Eggs

Whipped Cream
French Soft Omelet With Green Onion And Spinach Leaves And Cherry Tomato
This dish serves you a classic french style omelet with a lot of vegetables, making it a very healthy and light breakfast option. It may be a simple dish, but its presentation is what gives it a classic french feel. So, this is what our chef focuses on. If you are in search of a traditional french breakfast, then this dish is what you should go for.
It is among the dishes that do not take much time for preparation, hence a good choice for those who are in a hurry.
Ingredients Used:
Eggs

Green Onion

Spinach

Cherry Tomatoes

Butter

Cheese
Plain Omelet With Smoked Salmon And Cream Cheese, Fried Baby Potato And Salad
Combining smoked Salmon with a plain omelet will leave you with a great aftertaste. The side serving of fried baby potato and salad balances out the salty flavor. It adds to the necessary amount of carbs in your meal.
It has just the right amount of nutrients that you need in a morning meal. You will definitely enjoy this dish and will ask for more.
Ingredients Used:
Eggs

Salmon

Cheese Cream

Potatoes

Tomatoes

Cucumber

Broccoli

Shallots
Crepe With Beef
It is one of our special dishes on the breakfast menu. Crepes are already well-known for morning meals. Our crepes will also give you an experience that you might never forget. It is a dish that you can eat anywhere, anytime. Its convenience is what makes it a popular dish, and it is, especially among kids. The time to prepare this meal is also comparatively less than the others on our breakfast menu.
Ingredients Used:
Eggs

Milk

Butter

Flour

Beef

Broth

Onion
Green Crepe With Smoked Salmon And Caviar
Green Crepe is among one of the healthier dishes that you might ever come across in any restaurant. You can get it as both a snack as well as the main dish. We have taken the inspiration for this dish from the original french crepe recipe and our chefs have added our own touch to it. It can also be taken at any time of the day.
When served with Smoked Salmon and Caviar, it will not just bring water to your mouth but also completely satisfy your taste buds as well as your appetite.
Ingredients Used:
Spinach

Salmon Fish

Butter

Flour

Milk

Salt
Croissant Sandwich With Smoked Salmon, Cream Cheese And Spring Mix
This breakfast meal is also among the fastest serving meals on our menu. You can get it within 10-15 minutes of ordering. You can acquire a lot of protein from it as well, and it has plenty of other nutrients as well. They are perfect for your breakfast and brunch.
Smoked Salmon goes well with this sandwich. The extra cream mix adds to the texture of the sandwich making it more delicious. It is a very versatile dish, and you can complement it with any drink.
Ingredients Used:
Bread

Butter

Mayonnaise

Basil leaves

Croissants

Cream Cheese

Salmon fish
Croissant Sandwich With Poached Egg, Lettuce, Tomato And Cheese
Croissant Sandwiches served with poached egg make for a great combo mea. It is a great go-to option for your breakfast providing you with a balanced meal. This dish is similar to the previous meal, with just some minor differences in the servings and fillings. It is also a popular breakfast dish that you can definitely try out with your friends or family.
Ingredients Used:
Croissant

Eggs

Lettuce

Tomatoes

Cheese
Oatmeal With Seasoning Fruit And Raisins And Honey
One of the healthier and lighter dishes on our menu. All the ingredients that are used to make this dish are fresh and feel light on the stomach. It is a great dish that we would recommend for an early meal and makes up for a perfect breakfast. This dish is very fulfilling for a balanced diet.
Our chefs make sure that all the ingredients are fresh and can give you a good taste, on top of being a healthy meal. It is extremely good for growing kids as well because it contains fibers, vitamins, carbs as well as proteins. Do give this dish a try alongside your friends or family.
Ingredients Used:
Oats

Raisins

Honey

Milk

Sea salt

Cinnamon

Bananas

Apples
Book A Table Now!
Well, if our rich collection of Italian, French, and Georgian cuisine enriched breakfast menu made you eager to taste authentic and exquisite food, visit us at 282 Brighton Beach Ave, Brooklyn, NY 11235. Also, to ensure that you get a table awaiting you when you visit us, make a booking at 1-718-676-0297 or info@notabene-restaurant.com.
To check our lunch and dinner menu, visit our website.