10 Best Salad Restaurants in Brooklyn (2023)
As the days get brighter, nothing is more energizing than a nutritious and flavorful meal, and salads are part of a meal where all the flavors are present and filled with nutrients. Whether you want to lose weight or want something simple to eat, salads are the go-to choice!
There has been a perception that salads are just a side dish, but salads are surely more than that. Salads are not just only about tomatoes, lettuce, and croutons. They can provide your body with everything that is required in a balanced meal.
If you are someone who often visits restaurants and wants to try delicious salad dishes, Brooklyn is where you find New York City's best salad restaurants. However, finding the best salad restaurant in Brooklyn can take time and effort, whether you are a local or a tourist.
Don't worry! Here we have compiled a list of the Best salad restaurants in Brooklyn judged on the criteria of flavors, quality of ingredients, value for money, and choices available.
Best Salad Restaurants in Brooklyn
This comprehensive list of the best salad restaurants in Brooklyn will blow your mind and satisfy your cravings.
Gino's Pizzeria
Looking for the best salad restaurant in Brooklyn? Gino's Pizzeria is the place to visit. They provide various salad options like the classic salad, or if you want something fresher, their mixed greens salad ( with tomato, cranberries, and shaved parmesan) is a must-try.
Moreover, their seafood salad is the perfect choice for seafood lovers. If you want something more unique, they've got a huge Grilled Portobello mushroom (with mesclun salad and shaved parmesan). Don't think twice; go for it!
Address- 74-14 5th Ave, Brooklyn
Contact - (718) 748-1698
L&B Spumoni Gardens
L&B spumoni gardens have been serving since 1939. It is popular for its Sicilian Slices and Spumoni, but most people don't know about the best salad they make. Once you see the full menu, you will be surprised to see that L&B has something for everyone, whether you're looking for a classic house salad(with olives, romaine and red cabbage, tomatoes, and red onion) or a more adventurous Seafood Salad (with pulp, calamari, mussels, shrimps and more). Do give this place a try to both surprise and treat your taste buds.
Address - 2725 86th St, Brooklyn
Contact- (718) 449-1230
Nota Bene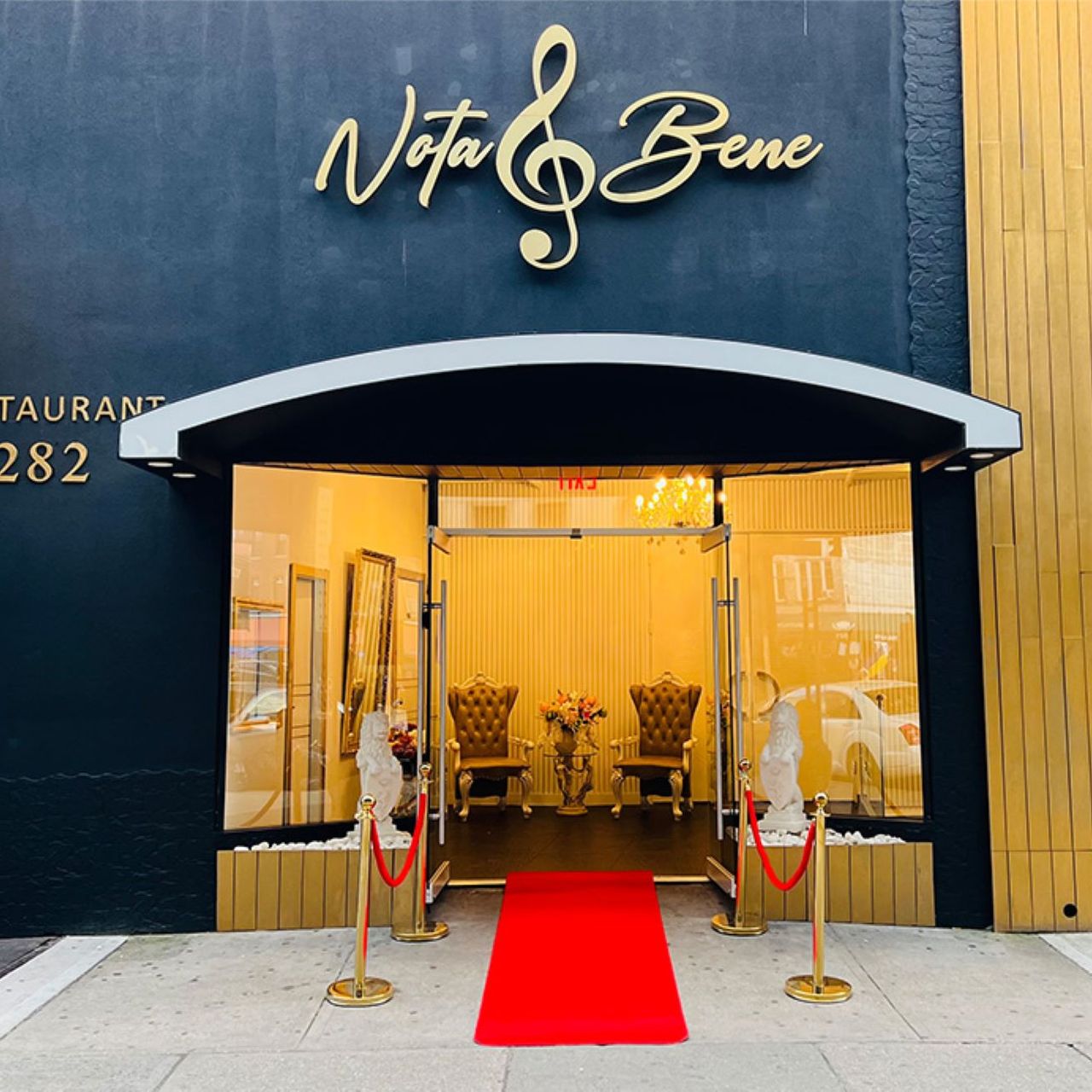 Looking for a multi-cuisine restaurant in Brooklyn that serves delicious and authentic salad? Nota Ben Restaurent is the right place for you! It serves classic Italian dishes such as Italian, French crepes, and Georgian delicacies. Plus, the restaurant ambiance will make you feel at home.
Nota Bene's salad menu offers a variety of options that will satisfy your taste buds. The salad menu includes Queen salad, Greek-style salad, Arugula Chicken salad, and many more. The Arugula Chicken Salad (with arugula, lemon vinaigrette, freshly shaved parmesan, and sometimes also toasted with pine nuts) is a must-try. It's not just fancy but full of flavors and healthy vegetables. Not only the food but also the presentation of the food will make you "want to come again and again!"
Address- 282 Brighton Beach Ave, Brooklyn, NY 11235
Contact- 1-718-676-0297
Email- info@notabene-restaurant.com
Website- https://notabene-restaurant.com/
Mike's Royal Diner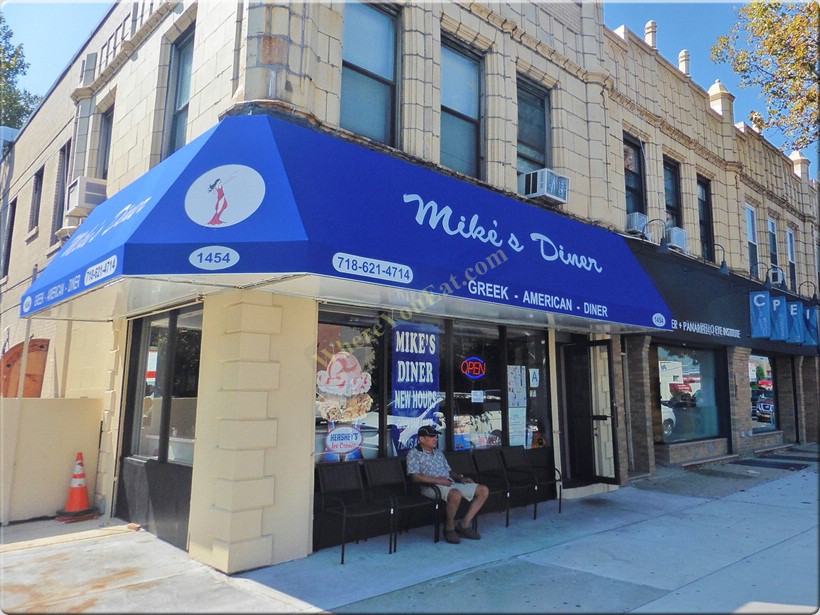 If you are looking for a salad restaurant in Brooklyn that stands out, you have come to the right place! When you enter this place, you will be surprised to see the professional staff and the fresh ingredients they use in their salads. Moreover, the staff always does extra to ensure visitors have a great time. They have a wide variety of salad options on their menu that meet all the dietary needs and preferences you chase for. Moreover, you can try Tossed salad, Spinach salad, Portobello salad, Greek salad, and more! Here you will surely find delicious and at the same time healthy salads. Not only does the presentation of salads look great, but they also taste amazing.
The ambiance of this place is warm and welcoming, and it just feels like you are at home and enjoying the food.
Address- 7609 5th Avenue, Brooklyn
Contact - (718) 745-3444
Prime Meats
If you're ever in Brooklyn, you should check out Prime Meat! It's a cool old butcher shop with one of the best salads. The Prime Meat's outside is lit up by a streetlight. It got a cool vibe - Dutch paint, old wood, mirrors, bricks, and a warm, nostalgic vibe. However, Prime Meats have everything you need for a great meal. Visit here and place an order for the Central European salad. Instead of adding any addons, pick celery, some chopped Parsley and some radish. The salad is served with everything mixed together and topped with a drizzle of sunflower oil, being completely crunchy and delicious!
Address- 465 Court St. at Luquer St., Carroll Gardens, Brooklyn
Contact - (718) 254-0327
Sweetgreen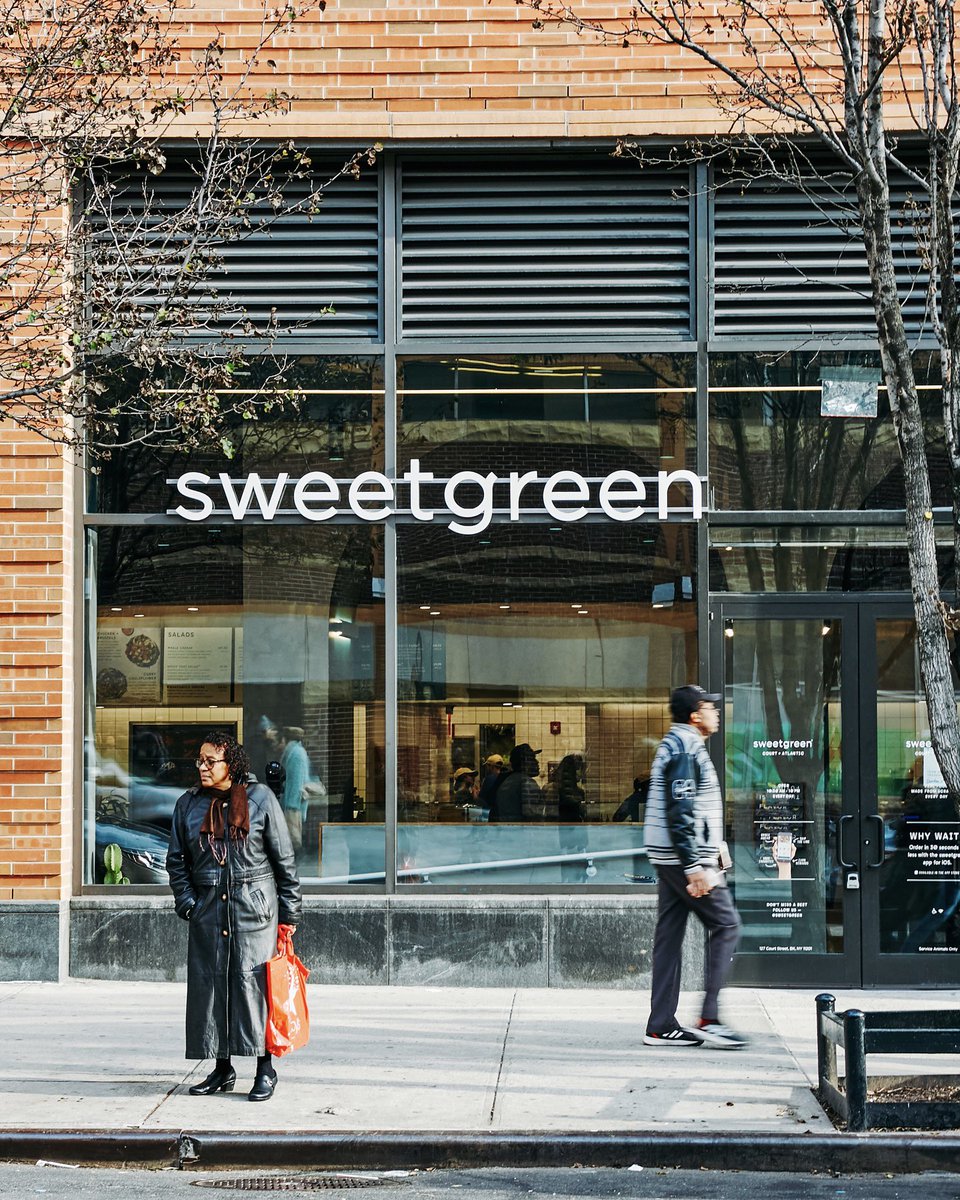 Looking for a great place to eat in the summertime? Sweetgreen is one of the best places to eat salads during summer. The restaurant provides a wide variety of salads, the most popular of which is to create your salad in which you can customize your salad ingredients and dressings entirely. Other popular salads include the Super Green Goddess salad(with tomato, roasted chicken, shredded cabbage, and avocado), Hummus Crunch Salad ( with chickpeas, hummus, shredded cabbage, and red onion), and many more! Furthermore, the staff here is friendly and pays proper attention to all f your needs.
The best salad at SweetGreens is undoubtedly the 'Kale Cesar.' It's a great mix of flavors with various healthy ingredients, like roasted chicken and fresh tomatoes, loaded with parmesan and squeezed lime, and so much more! Highly recommended!
Address- 127 Court St, Brooklyn, NY
Contact- +1 347-767-6800
La Casa Bella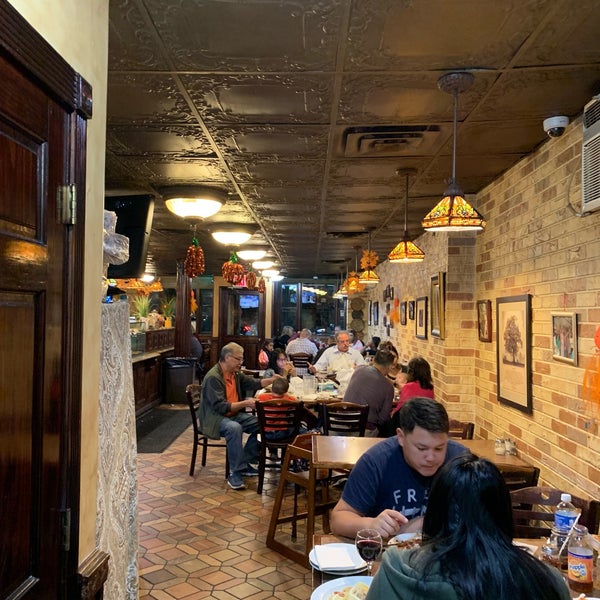 La Casa Bella offers a wide variety of salads. The restaurant shares the vibe of a place where you can relax while enjoying indoor dining. They are usually busy, especially on weeknights, which is unusual in Brooklyn. The staff is helpful, and the food is really good. Plus, the prices are super reasonable. The salads are fresh and delicious; you cannot stop eating them even if you're full!
If you love to add lots of dried fruits and fruits to salads (i.e., dried cranberries, walnuts, etc.), then you should try their Arugula salad. You can add a variety of dressings to it depending on your taste buds, such as Balsamic Vinegar, House, Caesar dressing, and more!
Address- 2579 Cropsey Ave, Brooklyn, NY
Contact- (718) 449-0200
Dellarocco's
Dellarocco is a one-of-a-kind restaurant in Brooklyn. As soon as you enter its door, you can smell the mouth-watering fragrance of fresh pies and thirst-quenching wine and beer. It also offers a home delivery service to make your day even more special. You'll find a variety of salads on the menu, including Brussels sprouts salad, Avocado salad, and Kale Caesar salad, as well as Panzanella salad and Radicchio salad. If you like cheese in every meal, try the Kale Caesar salad. It comes with croutons, shaved parmesan cheese, and Caesar dressing.
Address-214 Hicks St, Brooklyn, NY
Contact- (347) 507-2357
Silver Rice

Silver rice restaurant is owned by Sonny and Hideki, who are old friends from Nagoya (Japan). The menu items of the silver rice restaurant are unique, continuing the Japanese tradition, making it the best choice for locals or tourists. The food quality and friendly staff make it the most popular restaurant for people who want quality food served with a calming ambiance.
Seaweed salad(with sesame seeds) is a must-try here.
Address- 575A Flatbush Ave, Brooklyn, NY
Contact- +1 347-789-9875
Ringolevio
Looking for a cozy and delicious restaurant? Ringolevio is the place to go! They're open seven days a week and have a huge outdoor and indoor area. You can relax while listening to the best music - jazz, rock, hip-hop, and blues.
The staff is welcoming and professional, and the walls are decorated with local art. When you walk into the restaurant, you'll feel welcomed. Moreover, if you're a vegan, you'll love the vegan options on the menu - from Arugula salad (with pear, baby arugula, gorgonzola, lemon vinaigrette, and walnuts) to Kale salad (with oranges, kale, cranberry, and walnuts). Moreover, don't forget the beautiful lounge area. Ringolevio is a perfect place to visit after a hectic day.
Address-490 Humboldt Street at Richardson, Brooklyn, NY
Contact- (347) 335-0056